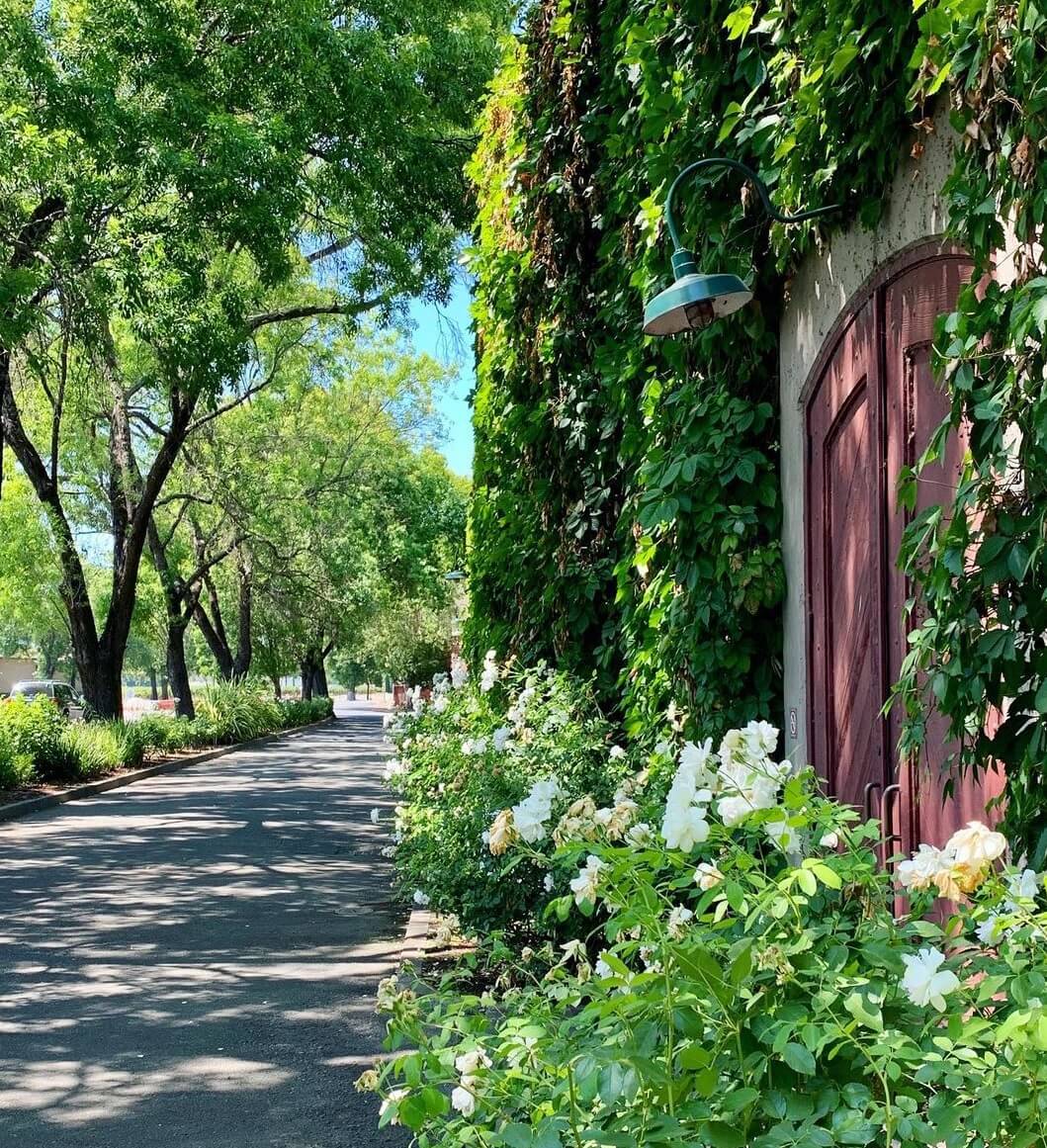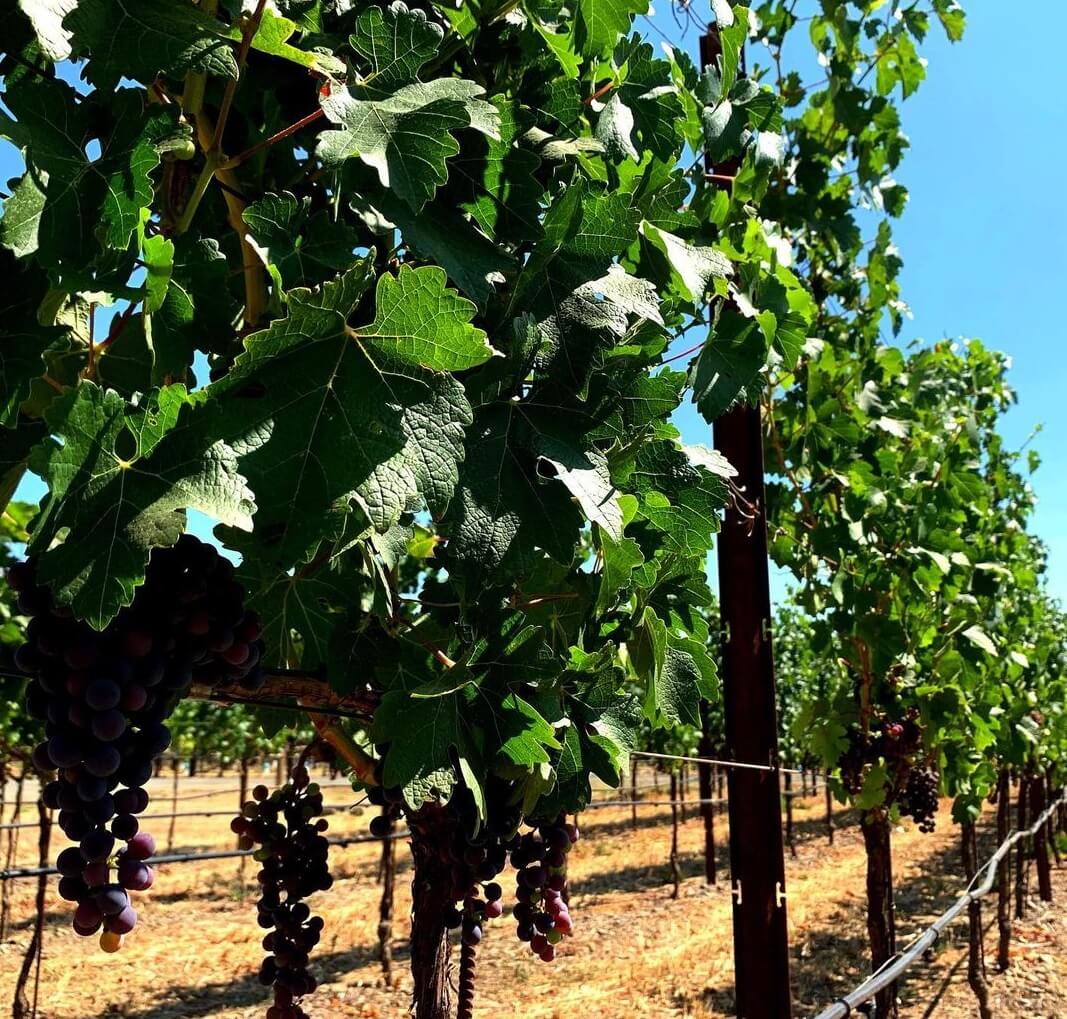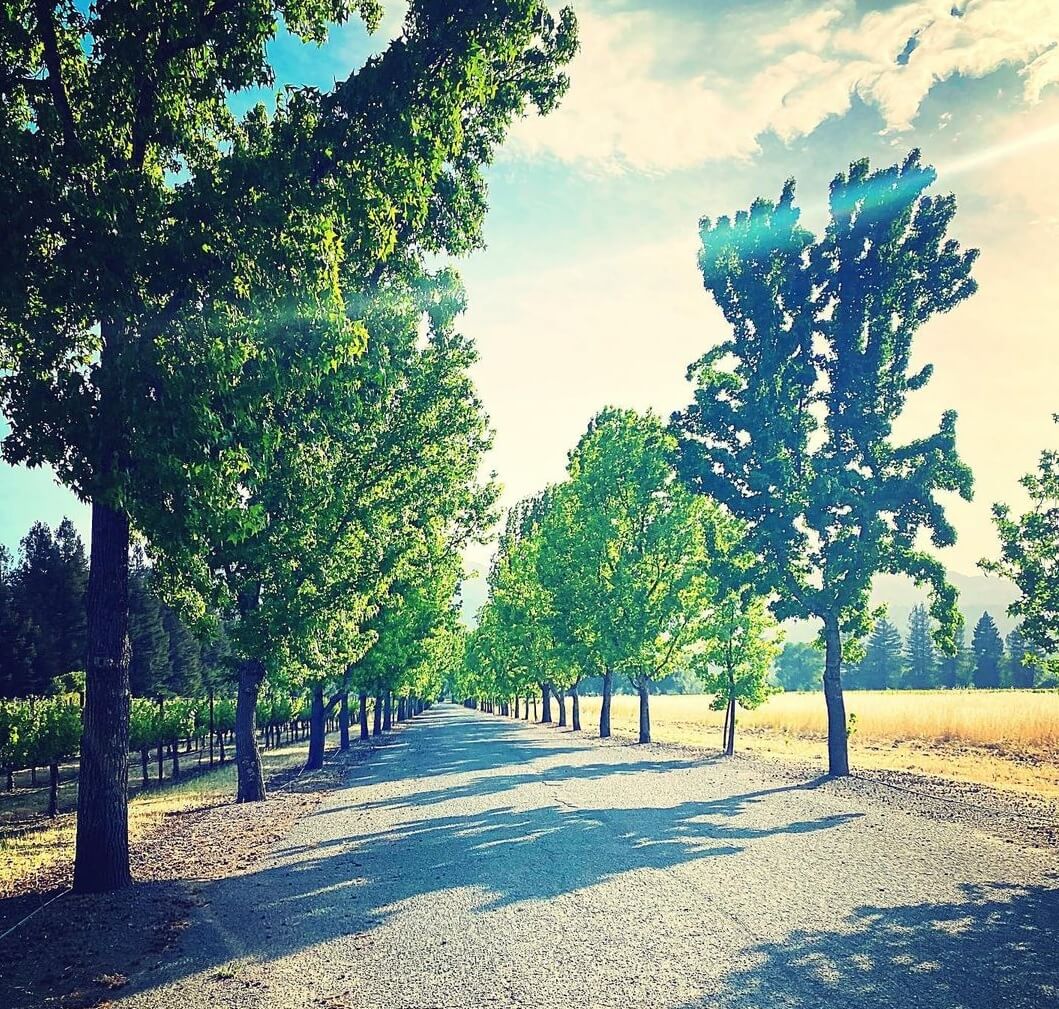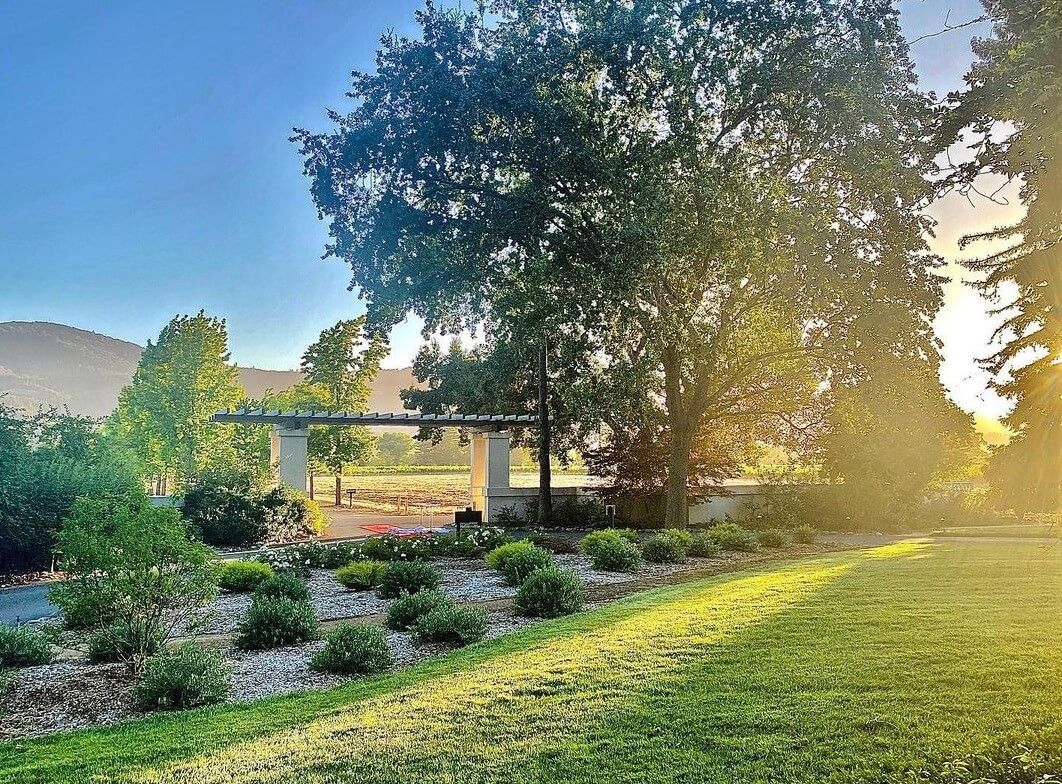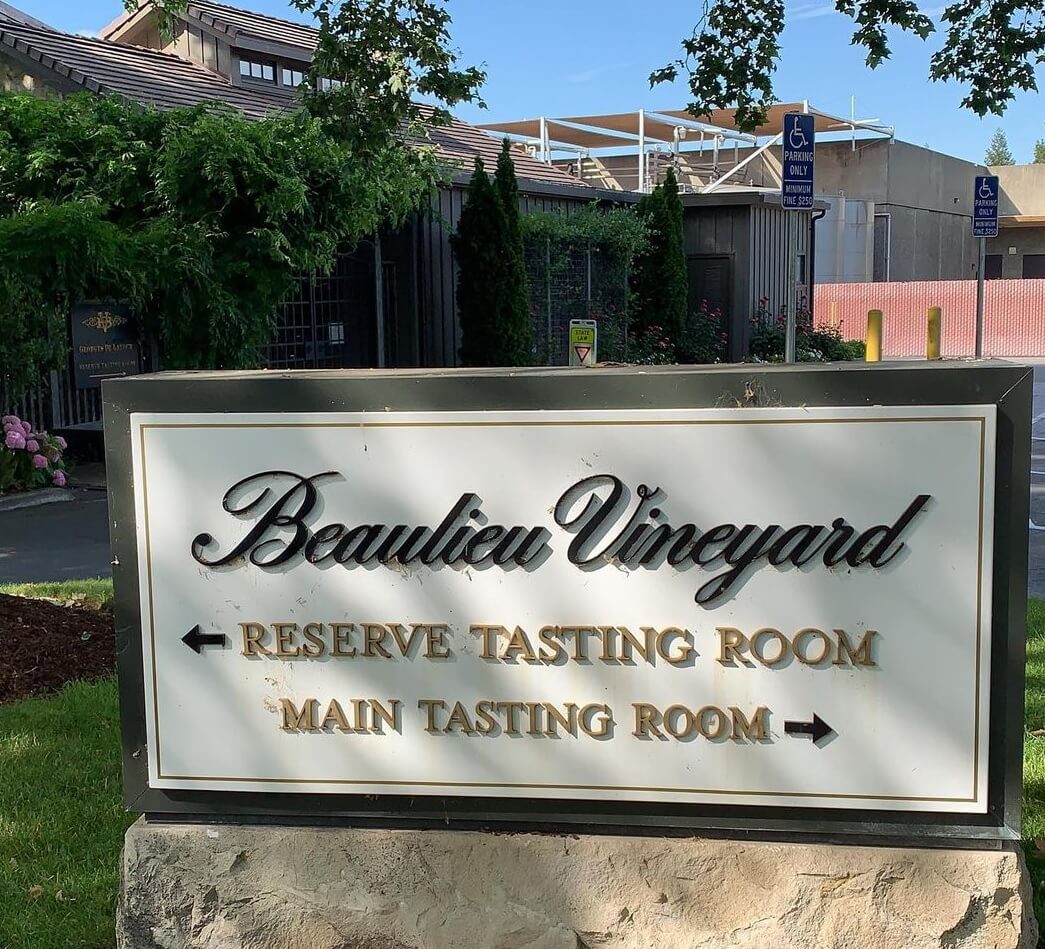 beaulieu-vineyard-doors-summer
beaulieu-vineyard-rutherford-entrance
beaulieu-vineyard-signage
Although many will argue Beaulieu is no longer a top Cabernet producer, it plays a crucial role in Napa Valley's history. The Private Reserve was one among a few top-quality wines produced in Napa Valley after George de Latour established Beaulieu at the historical heart of Rutherford. Andre Tchelistcheff was the winemaker from 1938 until his retirement in 1973. He is regarded as a legend by many modern pioneers in the region. The 1974 vintage is regarded by many as one of Napa's finest ever and, despite being erratic due to two separate bottlings, it was still a remarkable wine.
History of the Estate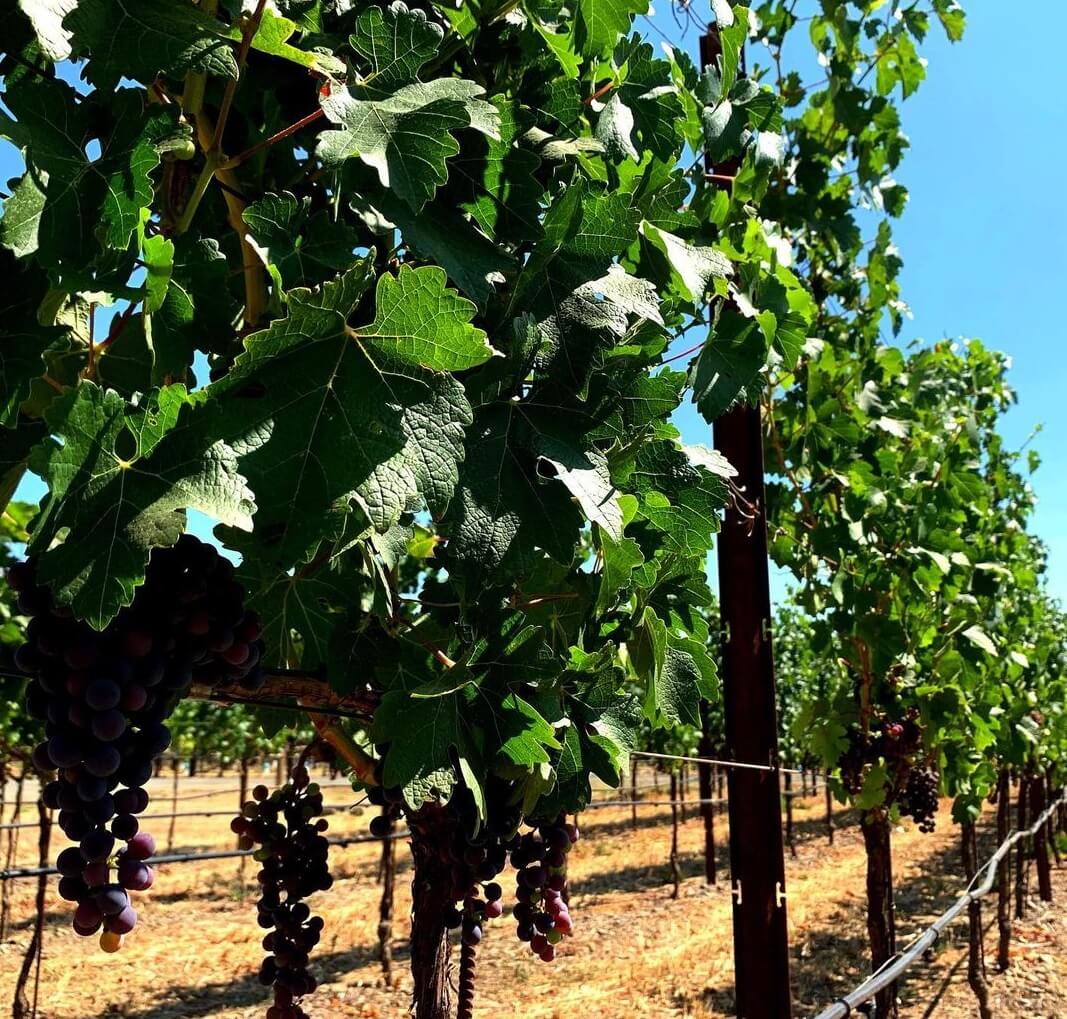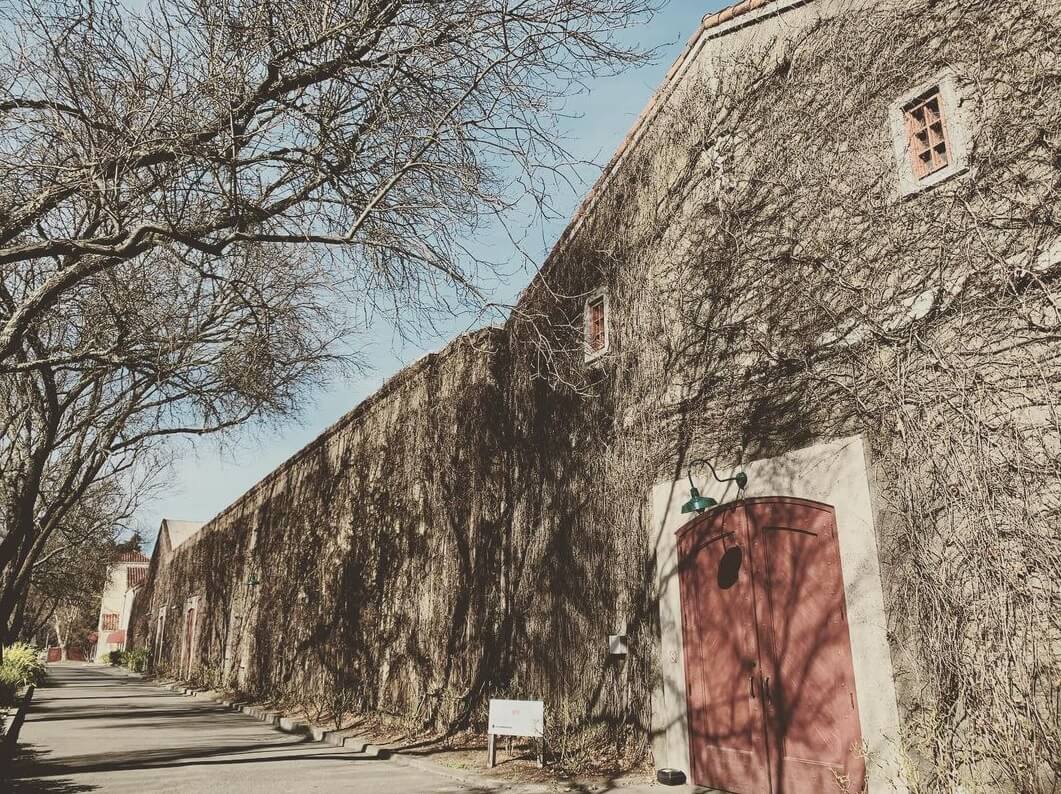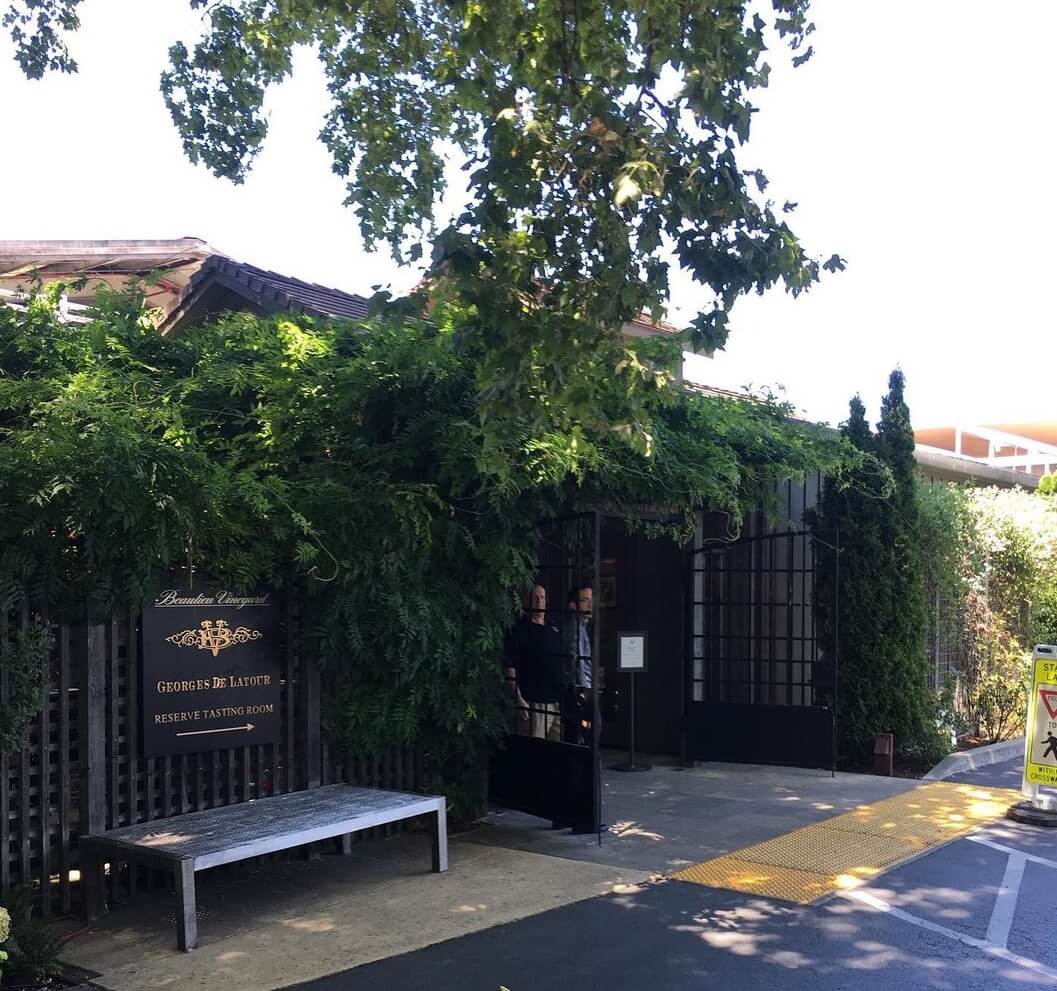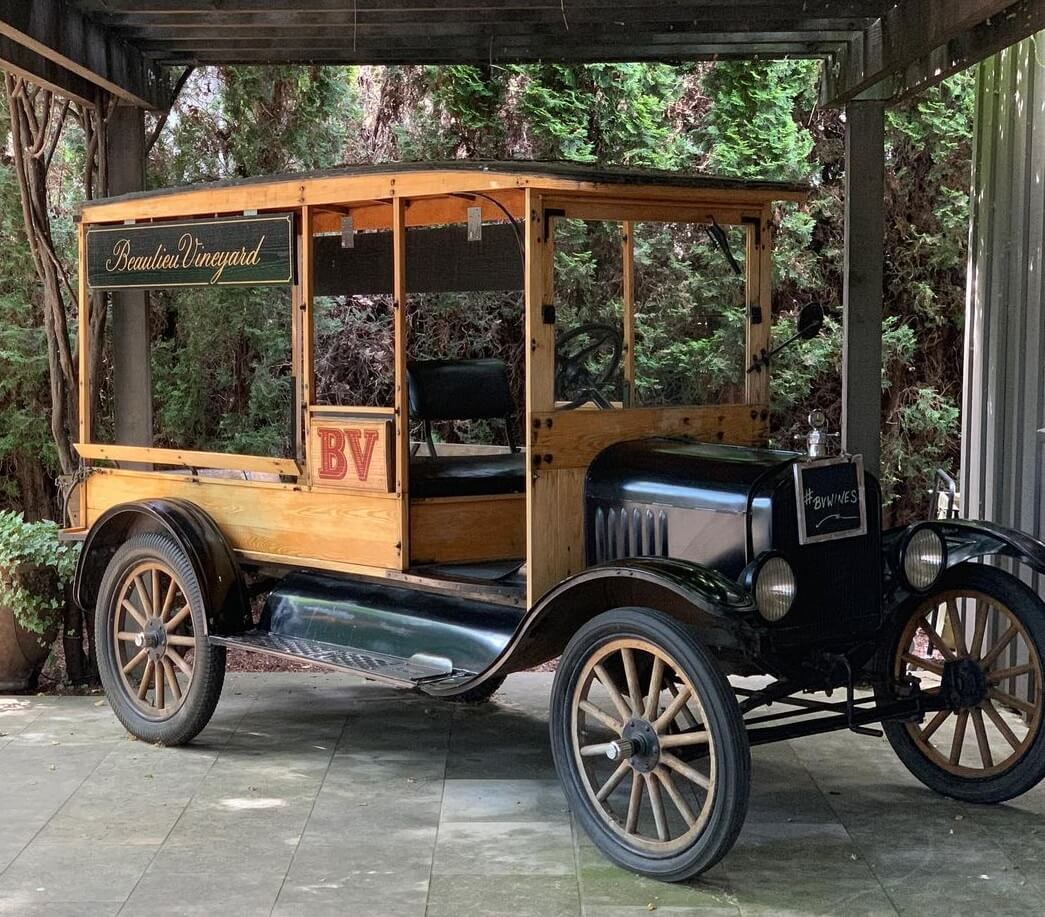 beaulieu-vineyard-tasting-entrance
beaulieu-vineyard-vehicle
Georges de Latour, a French immigrant who became a winemaker, and his wife Fernande purchased their first Rutherford ranch back in 1900. At first viewing, Fernande declared that today's Beaulieu Vineyard was a "beautiful spot". The couple was among the very first to recognize the area's potential for producing world-class Cabernet Sauvignon.
With this vision in mind, Georges de Latour set about making wine fit to rival the very best produce of France. Early on, a nursery was established to cultivate rootstocks and these laid the foundation for a rapidly expanding vineyard. Indeed, Latour's nursery once provided thousands of grafted vines to other California vineyards. De Latour employed wine expert Andre Tchelistcheff in the 1930s to help him evaluate Beaulieu's wines and winemaking practices.
Together, they established a variety of methods that were adopted by other vineyards. Although they may be regarded as standard today, for a time many of these techniques were considered cutting edge. For instance, the pair realized the importance of managing heat during fermentation to avoid the destruction of delicate fruit notes. Furthermore, Beaulieu shunned American barrels in favor of French oak barrels in order to bring about more complex flavors in their wines.
Beaulieu Vineyard's Private Reserve was essentially the genesis of the term "Cult Cab" within the valley, and it continues to be one of the most sought-after wines in the region.
Beaulieu is one of the Napa Valley's oldest continuously operational vineyards. Its history is remarkable and weaves a story through many of the most important innovations in local winemaking.
The Wine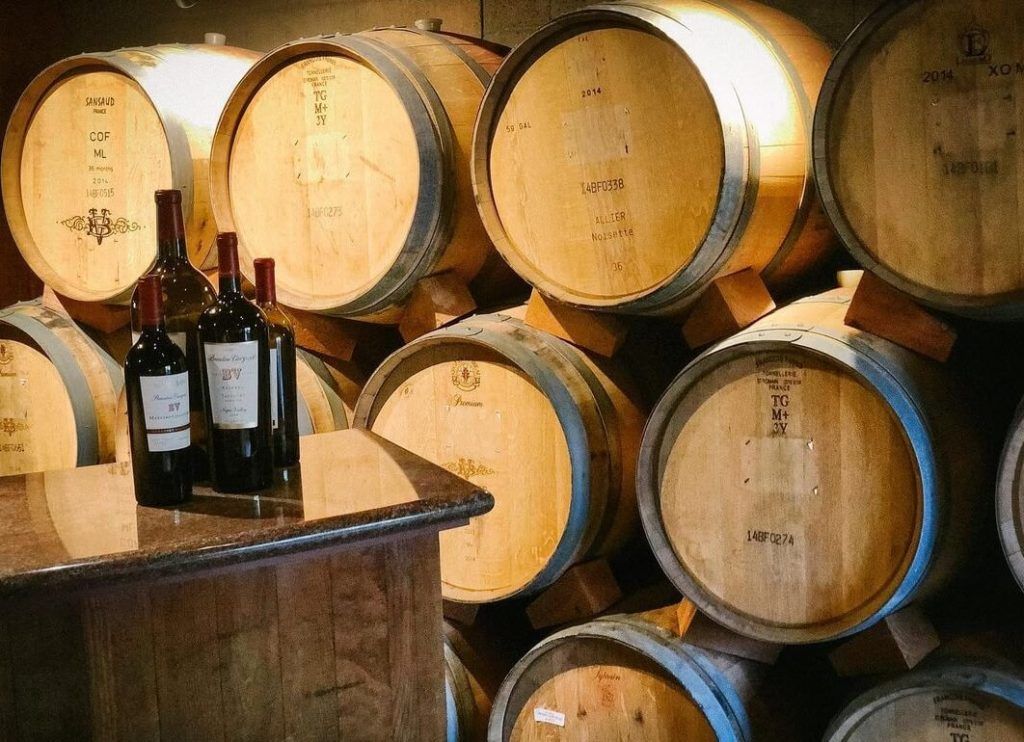 In 1969, Beaulieu Vineyard was purchased by the rapidly expanding Heublein company. Under Heublein's ownership, Beaulieu began to lose its quality and expanded aggressively into the wider market. It was sold again in 1987 and became one of Diageo's labels. Finally, in 2016, the winery was sold to the current owner Treasury Wine Estates.
Although the tasting room is located in a historic building, the modern winery behind it more closely resembles a state-of-the-art production facility. There are plans to transfer all production (except the top-end wines) to Treasury's main winery at Beringer, just north of Napa. This may serve as an indicator that the objective of Beaulieu is to refocus its efforts on only the finest of wines. Indeed, in 2017, Beaulieu introduced new labels to emphasize its status as a "Grand Cru" (French for "great growth") producer.
Georges de Latour Private Reserve Cabernets used to be a standard-setter for all Californian producers. Nevertheless, Beaulieu is experiencing a strong recovery today. This comes perhaps in spite of the fact that, under Heublein, the vineyard increased overall production and sold key vineyards.
Joel Aiken, the former winemaker, worked steadily to restore some of Beaulieu's old glory. The regular bottling, as well as the Reserve, have all enjoyed a remarkable renaissance. It's clear that the current ownership team has made a strong commitment to Beaulieu's historic vineyard and legacy of quality. Many have argued that Beaulieu has diluted its reputation by marketing lower-quality wines. However, recent Cabernet Sauvignon and Pinot Noir bottlings have been solid, if not exceptional.
Today's Private Reserve may well be a more workmanlike Cabernet than the classic vintages. It has wide appeal but arguably lacks some of the refinement that made the label famous worldwide. Unfortunately, this likely has something to do with the decision of earlier management teams to sell off chunks of the finest Private Reserve vineyards. These were gleefully snapped up by Andy Beckstoffer and now form part of the highly-regarded To Kalon vineyard. To this day, many producers purchase grapes from these vines for a new generation of top-quality Cabernets.
Although Beaulieu's labels vary greatly in quality, they still produce a number of excellently made wines that make a visit to the vineyard more than worth your while.
Current noteworthy Beaulieu releases include:
Georges De Latour Cabernet Sauvignon
Reserve Clone 6 Cabernet Sauvignon
Reserve Clone 4 Cabernet Sauvignon
Madame De Latour Cabernet Sauvignon
Maestro Reserve Chardonnay
Although many have written off Beaulieu after years of decline, the estate's wines have undergone a transformation and are returning to the top of many critic's lists. A tasting experience is more than worth while for both the history and the wine.
Tours and Tastings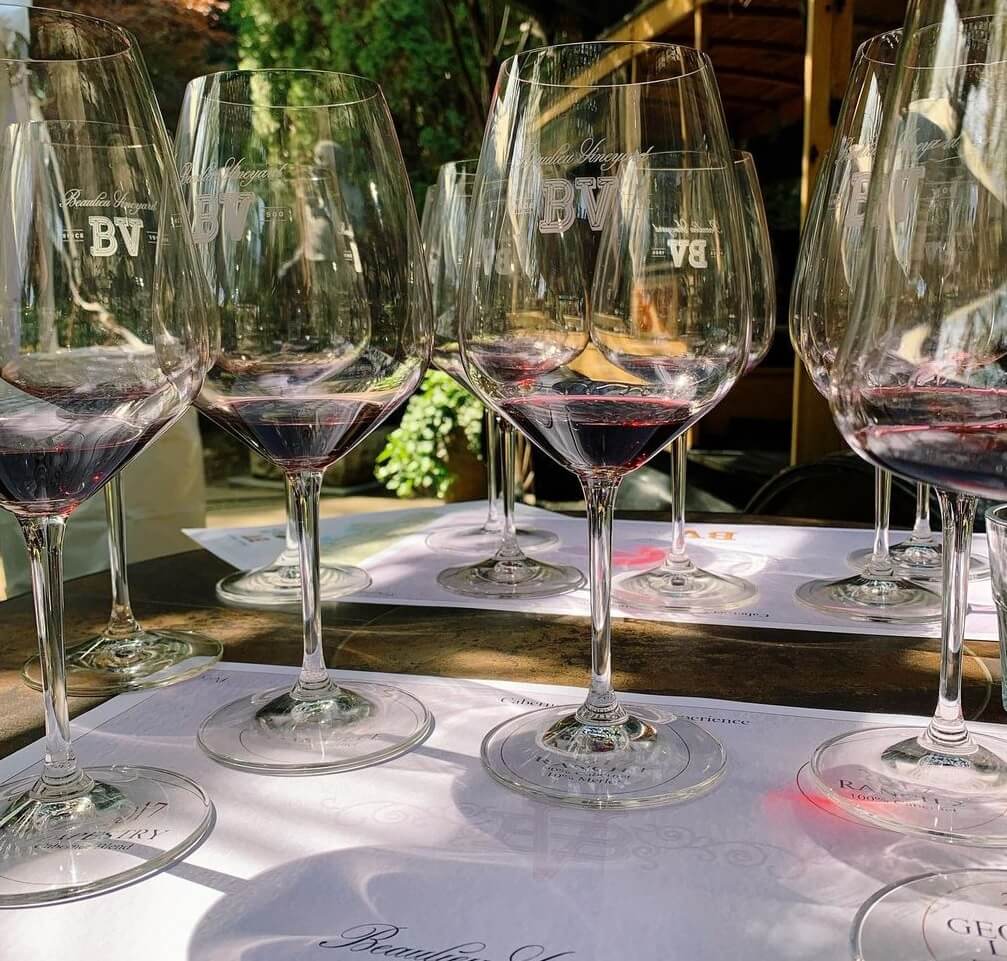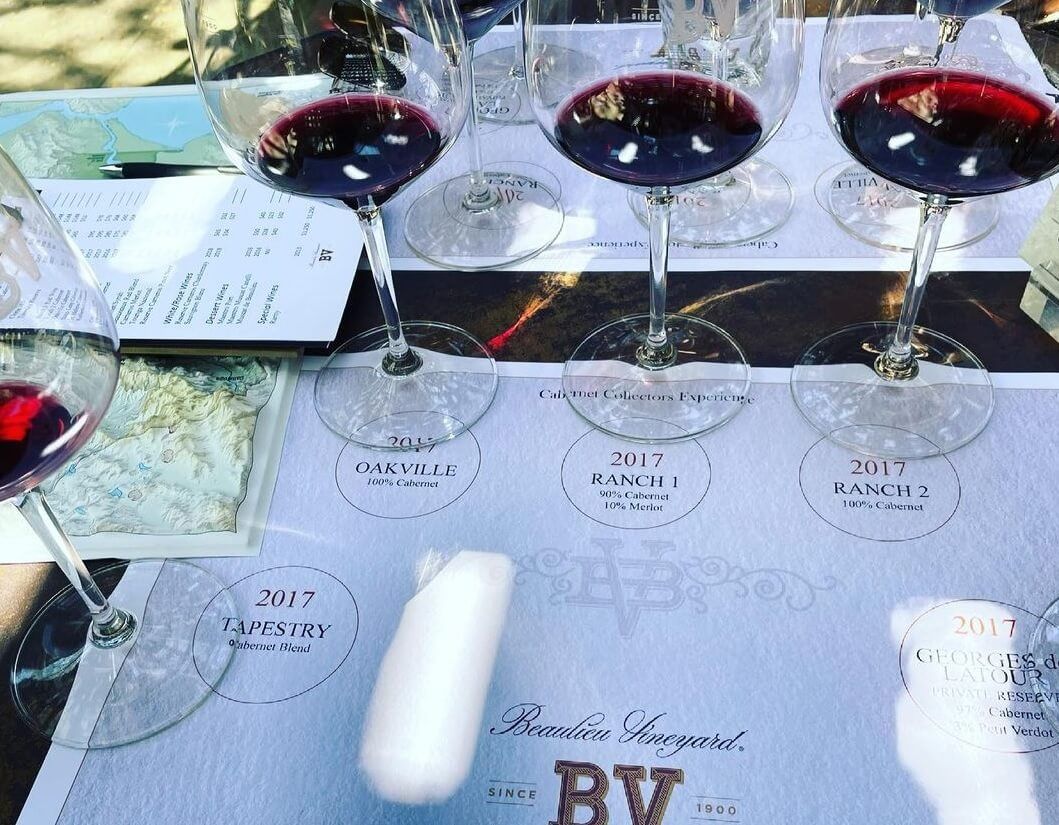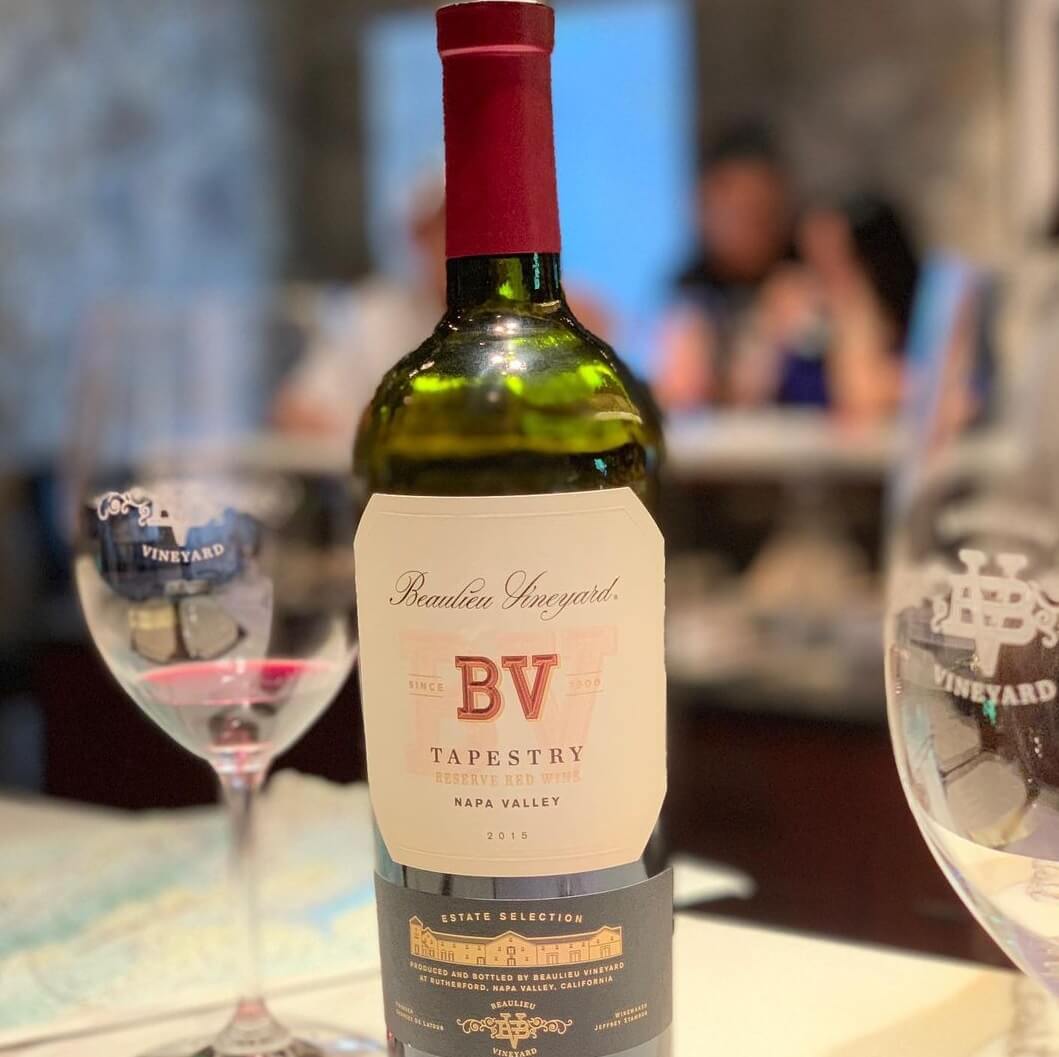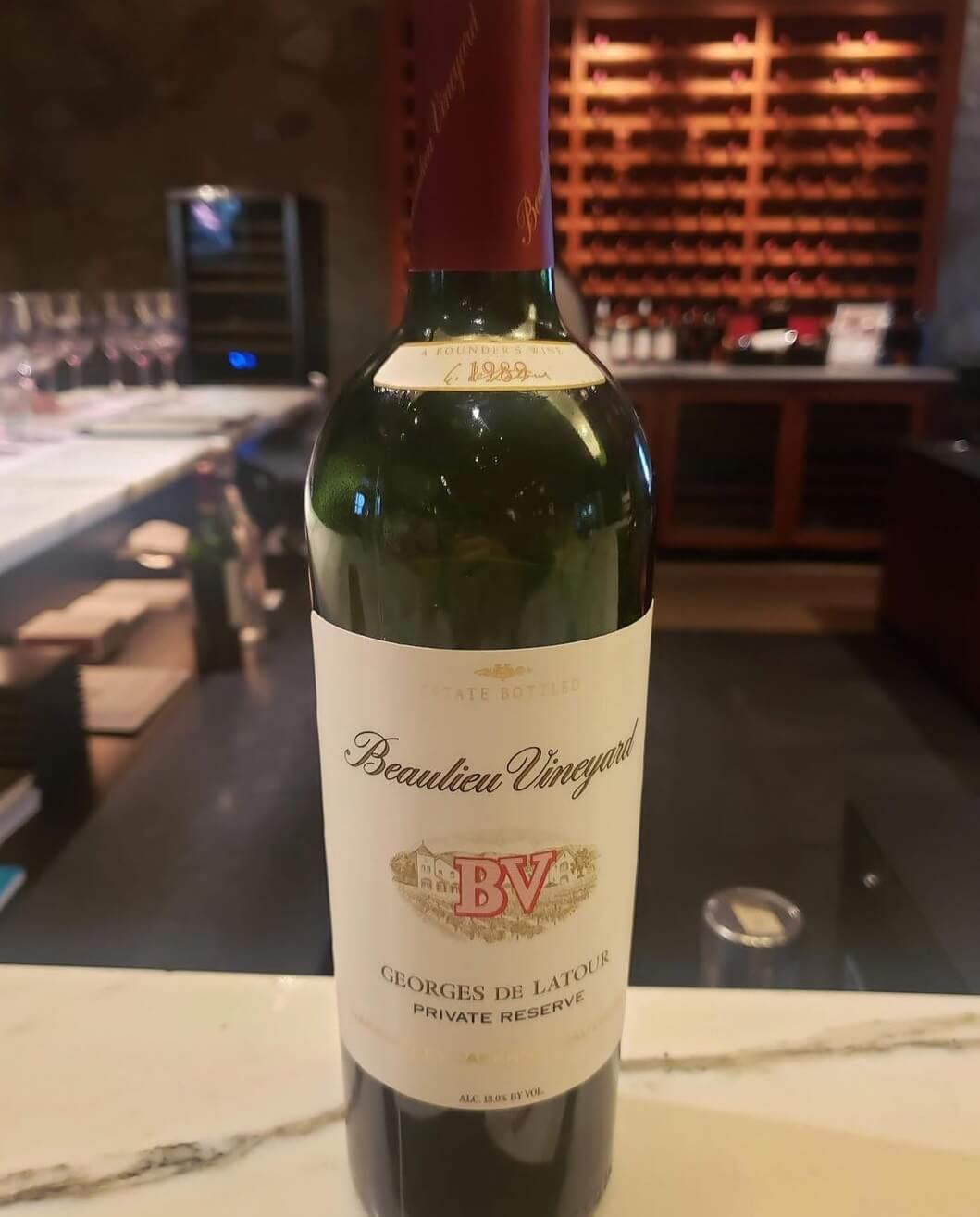 beaulieu-vineyard-wines-tasting
beaulieu-vineyard-tasting
In tribute to Mrs. de Latour's unparalleled hospitality, guests are offered a complimentary glass of wine when they arrive. The "Premium Tasting" of small-lot wines, including a Chardonnay, Pinot Noir, and Cabernet Sauvignon, is open to all guests without reservation.
The "Cabernet Collector Tasting" is, of course, centered on a journey through some of the estate's finest Cabernet Sauvignons. It takes place in the Reserve Room. Participants learn about Beaulieu's 1980 experiment that utilized blind tastings to determine which characteristics brought about the finest end product. Guests are then treated to a tasting that includes some truly excellent older vintages.
The "Georges de Latour Personalized Legacy Experience" allows guests to indulge in a personalized flight of vintages, including some up to half a century old. This tasting takes place in the beautiful Reserve Room, which boasts rustic stone walls and glass cabinets displaying especially significant bottles from throughout the estates more than century-long history. No visit is complete without a look at the bottles made during the Prohibition era.
Without a doubt, De Latour was a skilled winemaker but also a savvy businessman who thrived despite the grape shortages and insect infestations that plagued the Napa Valley in years past. Beaulieu Vineyard, which has been in operation for more than 100 years, is still a leader in Cabernet Sauvignon production. Its status as one of the longest-running wineries in Napa Valley may be its key attraction today, but the current team are no slouches and the wine itself more than holds its own.
Current tasting and tour options:
Cabernet Collector Tasting ($50 per person)
Georges de Latour Legacy Experience ($125 per person, Thursday, Friday & Sunday at 11 a.m.). This experience includes a tour of the historic winery and a cheese and charcuterie plate.
Reservations are required for formal tasting experiences and club members enjoy discounts.
What we love: Beaulieu Vineyard is one of the Napa Valley's most historically significant locations. It is worth a visit for anyone intrigued by the work of some of the region's most important pioneers. Cabernet Sauvignon lovers will find more than enough to pique their interest in the Georges de Latour Legacy Experience.
What we don't love: You won't find quite the same level of personal engagement as one might expect from a family-run estate. However, this is perhaps an unavoidable consequence of the popularity of Beaulieu's estate.
Final rating: 3.5/5
Beaulieu allow guests to customize their tasting experience according to their preferences. Tours blend an insight into the estate's history with a number of excellent vintages.
Key Information
| | |
| --- | --- |
| Address | 1960 St. Helena Hwy., Rutherford, CA 94573 |
| Phone & Email | 707-257-5749, [email protected] |
| Owner | Treasury Wine Estates |
| Winery Location  | Rutherford (a few miles south of St. Helena) |
| Appellation (AVA) | Rutherford |
| Hours | 10 a.m. to 5 p.m. (Thursday to Monday). Last group hosted at 4 p.m. |
| Tastings | $50 per person for the Cabernet Collector Tasting and $125 per person for the Georges de Latour Experience (reservations) |
| Tours | Yes (See all) |
| Wines | Cabernet Sauvignon, Chardonnay, Sauvignon Blanc |
| Winemaker | Trevor Durling |
| Annual Production | 8,400,000 bottles on a 1099-acre estate |
| More Nearby | Yountville Park, Culinary Institute of America, Lake Hennessey |
| Tastings | Yes (See all) |
| Bottles/Cases Available to Buy | Yes (See all) |
FAQ
Does Beaulieu Vineyard offer a wine club?
Yes. Wine club members enjoy quarterly shipments featuring curated selections of wine. Some wines are exclusive to members. You can also enjoy complimentary tastings, member-only spaces at the winery, discounts, and invites to special events. "Le Corps de Latour" offers 2-4 bottles per shipment at a price of around $275 (excluding tax and shipping). It emphasizes classic wines such as the Private Reserve Cabernet Sauvignon. The "Wine Society" membership tier offers 3-4 bottles per shipment and focuses on small lot Maestro collection wines. The price is $150-$190 per shipment. Find out more.
Do Beaulieu Vineyard host private events?
Beaulieu emphasizes public events and regularly stage special dinners to celebrate particularly special vintages. You can view their calendar or inquire with the team to learn more about your options.
What dining options are there nearby?
Rutherford Grill ($$) serves hearty American fare while the Bistro at Inglenook ($$$$) excites with its innovative take on French cuisine.
Video