We provide authentic and unique insight into the beautiful towns collectively making up the Napa Valley. Our roots are proudly local and our approach is grounded in going the extra mile for our readers. We have a zero-compromise commitment to evolving with the fast-changing hospitality landscape. Many tourist guides (both print and web-based) aren't agile enough to ensure that their advice remains relevant and fresh. We aim to buck the trend by publishing fresh updates on a regular and often daily basis.
Our Story
We're proud of the work we already do welcoming and catering to discerning guests. However, the spark that led to the creation of the "Insider's Guide to Napa" was our deep frustration at today's status quo in travel advice. User-generated reviews on websites like TripAdvisor have largely usurped the traditional model of expert editorial content.
In many ways, this ought to be a sign of progress. The principle of putting local attractions and businesses to a popular vote appeals to all of our democratic sensibilities. The issue, however, is twofold:
Algorithms on these websites control exposure and their methodology can be flawed. For instance, top-ranked hotels, restaurants, and attractions may still be riding high thanks to older reviews in spite of falling standards. Meanwhile, up-and-coming businesses with an excellent reputation may be buried under the weight of competitors who've simply had more time to generate a foundation of good feedback.
Democracy supposedly inherent to customer-generated reviews can be undermined by both nefarious and legitimate factors. We've all heard of the occasional bad actor seeking to enhance their reputation with illegitimate reviews. Unfortunately, it's also increasingly common to see the same method employed to disparage rivals. Additional causes of disparities include the fact that some businesses are simply more tech-savvy in employing creative ways to solicit and encourage positive reviews from real customers.
Our goal is to build out a hybrid combining the best of both worlds. This means expert editorial insight, frequently updated articles, and audience participation via our commenting system and feedback form.
Editorial Standards
Most importantly, integrity is at the heart of everything we do. No article reaches our readers without a stringent review by our editorial team.
In-person: our contributors make frequent unannounced and anonymous visits to local businesses to gauge their standards first hand. We liken this to going undercover in pursuit of the best possible write-ups for our readership. However, unlike review sites, our articles are in-depth and feature-length.
Cohesiveness: we have our finger firmly on the pulse of Napa Valley as a whole. This allows us to offer a more cohesive experience. We attempt to build a broad picture and tailor our advice around topical events and local conditions. Very often you will find a great service on a user-review website, but it's not necessarily built into the context of a broader itinerary. We task ourselves with bringing you the big picture. For instance, how will a particular activity fit into your day? And what are the best things to see and do nearby to get the most out of a particular locale?
Evolution: our articles are iterations and not static resources. We update them regularly so you can stay on top of what matters today.
Comprehensiveness: our articles go into greater depth and cover a broader range of relevant subtopics than those you'll find elsewhere. This supports our readers in many ways. First, it reduces the need to jump between resources to build a complete picture. Perhaps most importantly though, it enhances your ability to get the most out of your trip according to your particular needs.
Transparency:  we don't enter into commercial relationships with local firms, nor do we accept any private advertisements. Instead, our publishing model is supported through our participation in a few select and reputable affiliate programs. Pages featuring affiliate advertising links contain a clear disclosure and we only ever endorse businesses and services we rate and use ourselves. A large number of links to local services, restaurants, and vendors are not affiliate links because many providers don't have or don't participate in these programs. We endorse excellent vendors regardless of whether they participate in affiliate programs. This policy is described in greater detail below.
Our Team
Timothy Grant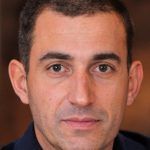 Timothy has a wealth of experience across a multitude of wine-related disciplines. He holds a bachelor's degree in winemaking and oenology. He cut his teeth as a viticulture consultant in the lush and fertile vineyards of the Rhône valley.
He is a passionate advocate of Californian wine and has fought (successfully!) for its introduction to several notable dining establishments in Europe.
Angela Mays

Angela is a proud Napa native and our in-house editor. She ensures that everything we publish is anchored firmly in local knowledge.
She draws on extensive customer-facing experience in numerous parts of California's hospitality industry to make our resources as accessible and useful for all parts of our readership. She also coordinates on the ground to keep our reviews and "Best of" articles fresh and up to date.
In addition, we are supported by numerous talented contributors and, perhaps most importantly, by you (our readers) who we consider part of our extended family and an invaluable source of feedback.
How We Are Supported
Transparency regarding our publishing model is critically important to us. A small percentage of links to third-party websites on HotelLucaNapa.com are what's known as "affiliate links." This means we receive a small commission on qualifying purchases and this always comes at no additional cost to you.
We never compromise on our commitment to independent publishing, nor do we ever accept payment to publish promotional stories.
Indeed, every recommendation comes from the first-hand Napa experiences of our contributing team. We only ever endorse products or services that we use and value ourselves. We speak from the heart and we sincerely hope that this shines through in every article we publish.
You'll find a clear disclosure message at the top of each article on our website in which there are one or more affiliate links.
Please note that the trading names and logos of third-party websites and vendors are protected trademarks of the respective firms and we have no control over the information presented on such websites.