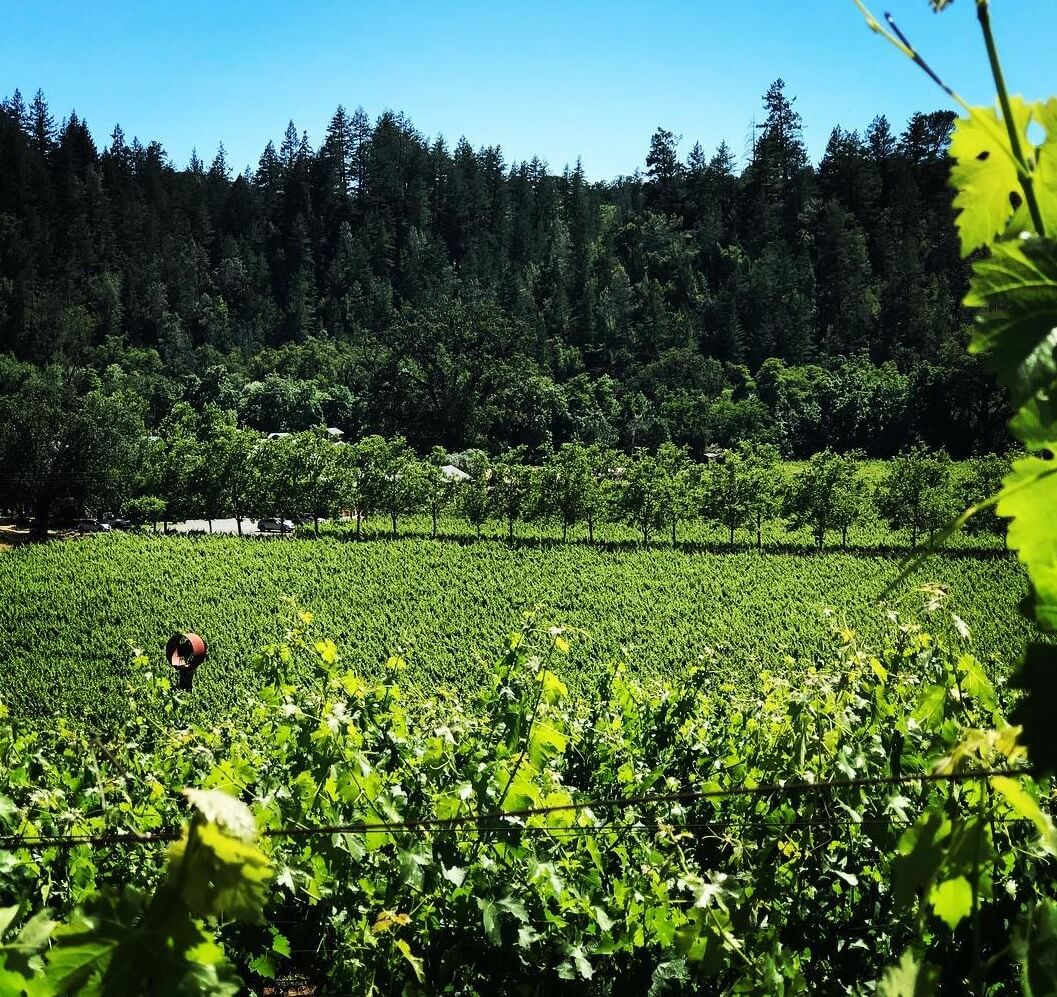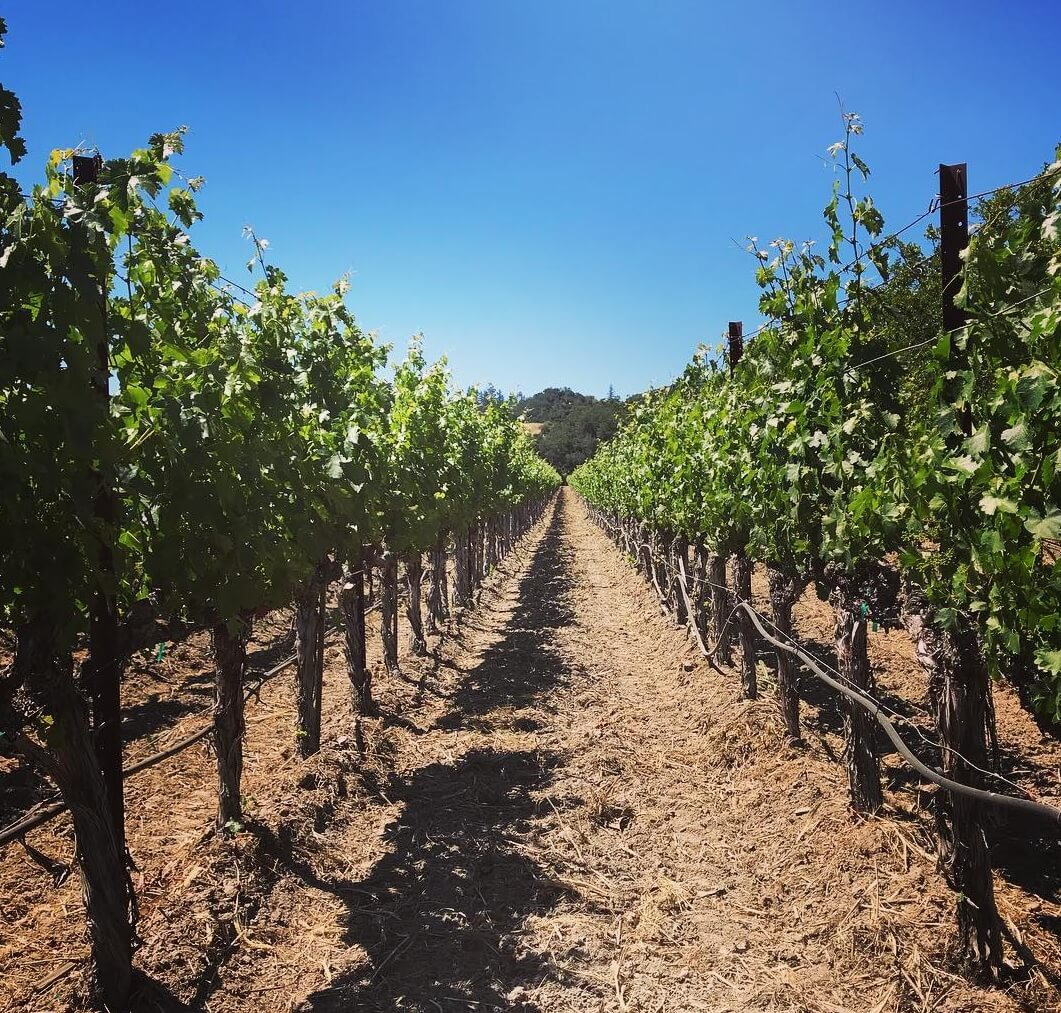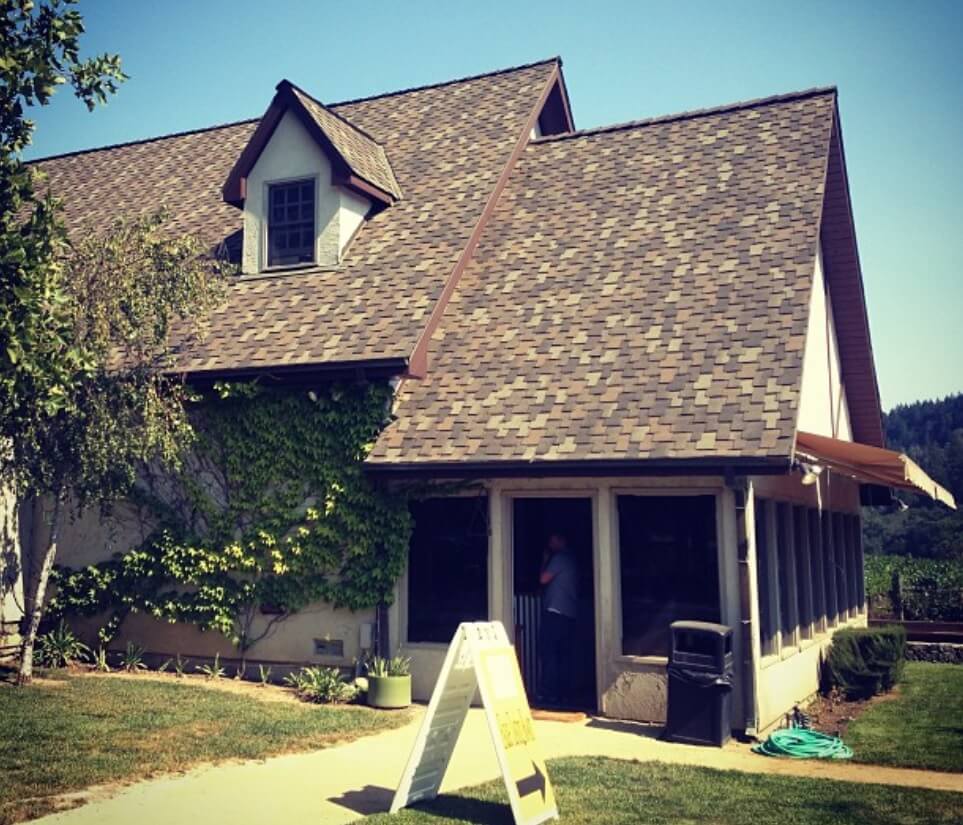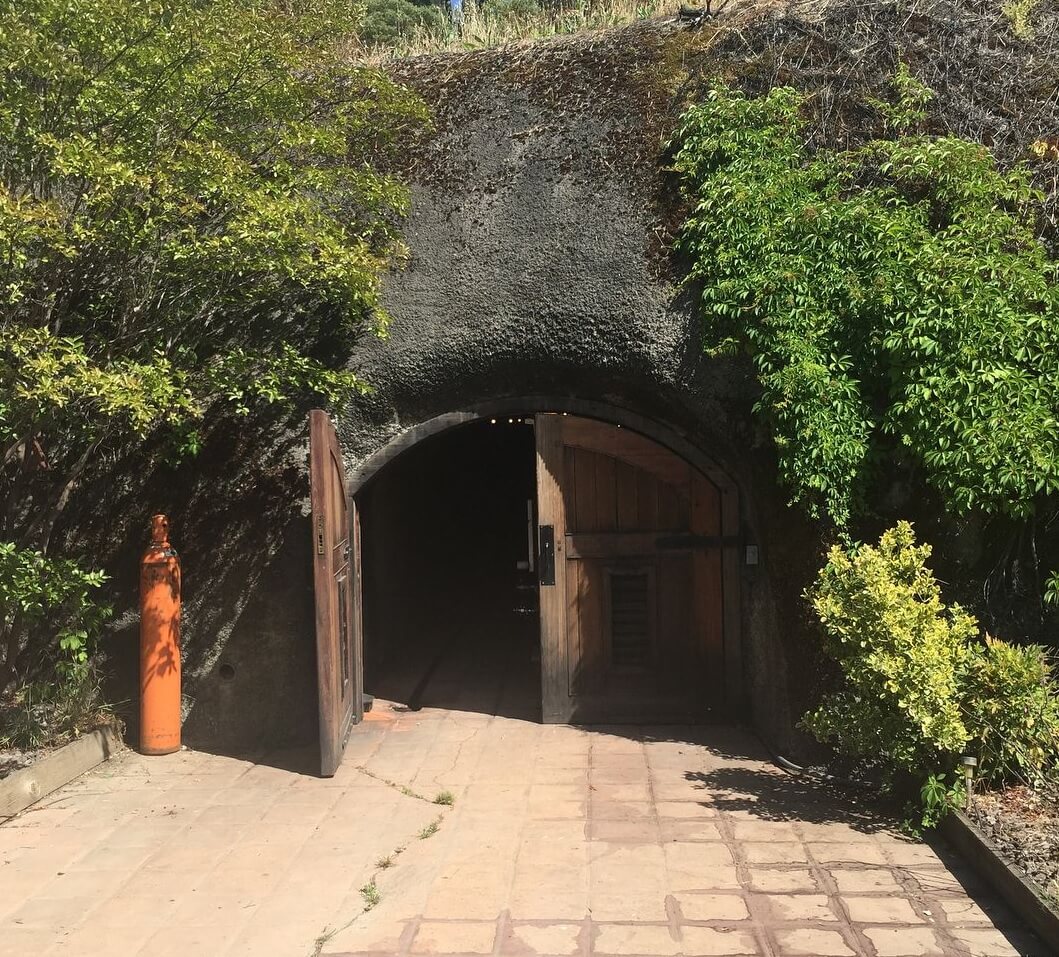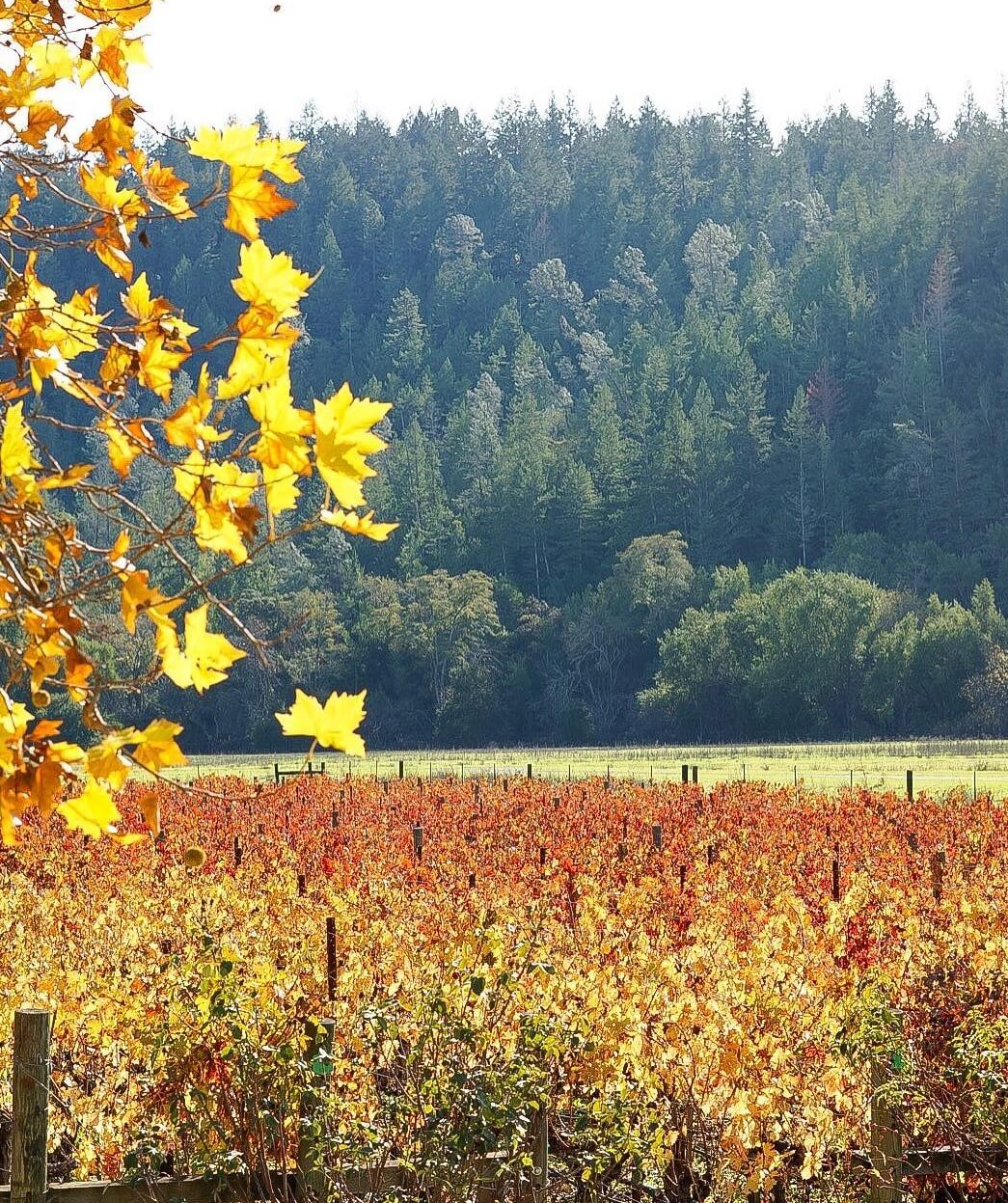 andersons-conn-valley-vineyard-green
andersons-conn-valley-vineyard-rows
andersons-conn-valley-house
andersons-conn-valley-entrance
andersons-conn-valley-vineyard-fall
Gus Anderson, the owner, forged an unlikely route from the medical profession in Michigan to Napa's lush valleys. He purchased land in Conn Valley just south of Howell Mountain in 1981 to start a new career. He began by planting the vineyard and initially made ends meet selling the grapes to other wineries. Later, he and his son Todd established the small but much-famed winery we know today.
The establishment is located just a few minutes from St Helena, in the foothills of Howell Mountain, where Conn Creek flows toward the Napa River. At an elevation of approximately 400 feet, the estate vineyard is located on a ridge east of the river. Since 1987, the Cabernets have been outstanding. The blends also typically feature some Merlot. This Bordeaux-style wine is characterized by elegance and finesse, rather than power or concentration.
Anderson's Conn Valley Vineyard has grown to be a highly-respected institution since that first vintage of 1987. Gus passed day-to-day operations to his son Todd around the turn of the millennium. However, he then started Eagle Trace Winery which he managed until 2015. Gus was to pass away in 2016 but his legacy lives on in this esteemed Napa Valley winery.
The Wine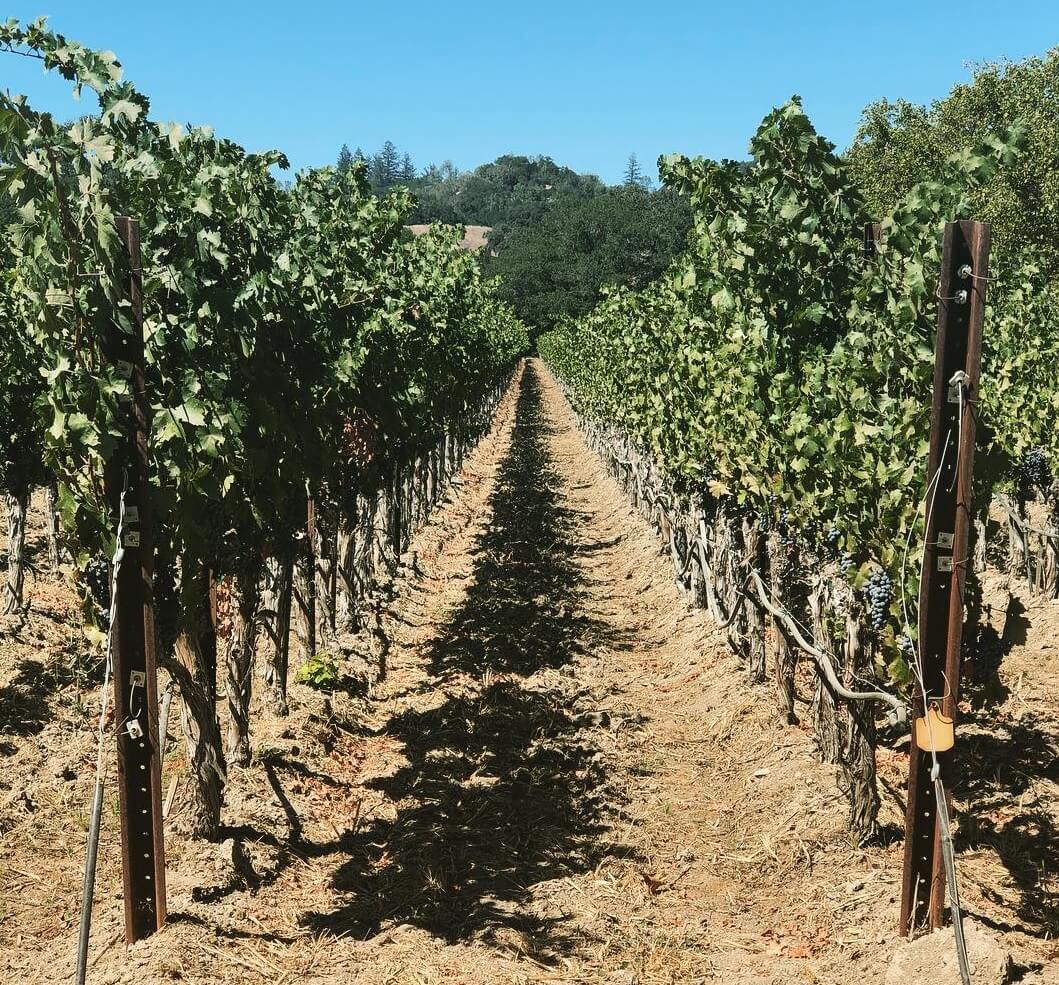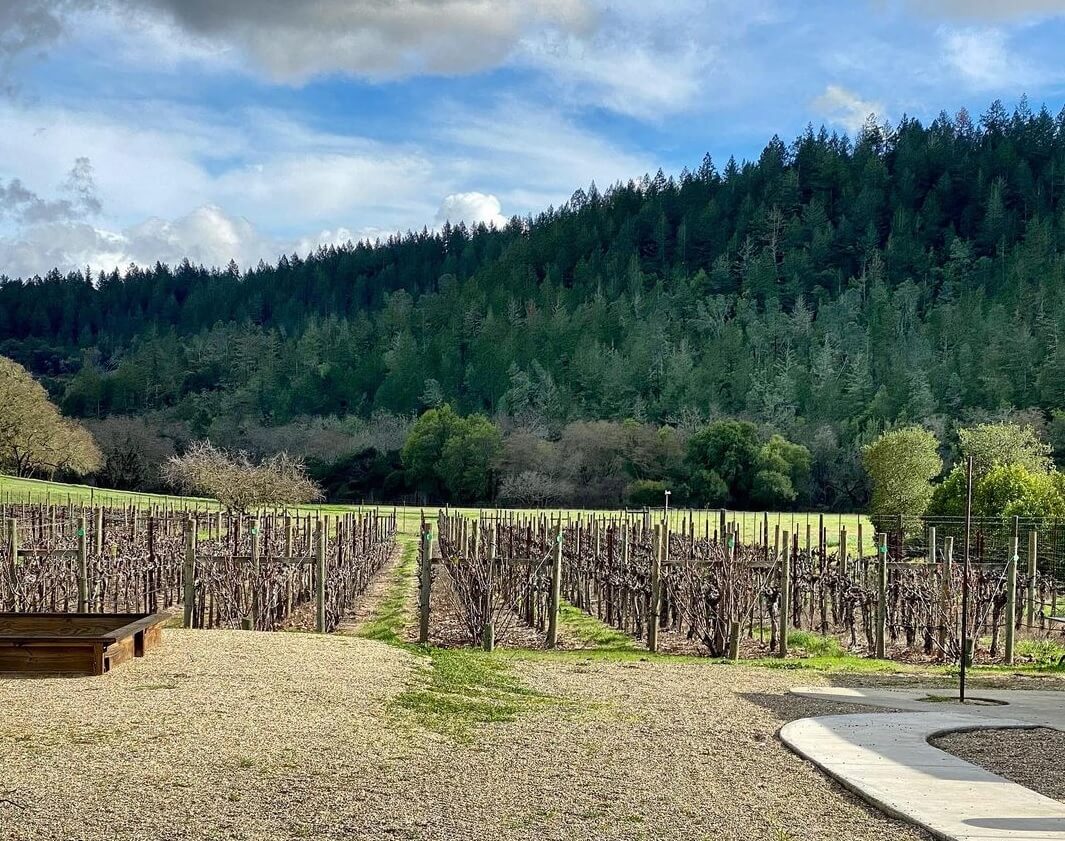 andersons-conn-valley-vines
andersons-conn-valley-vineyard
"Eloge" is a high-end blend of Cabernet Sauvignon. "Right Bank" contains a large amount of Cabernet Franc. "Estate Reserve" is the flagship wine, and is almost entirely Cabernet Sauvignon. The estate also offers a wine labeled simply Napa Valley Cabernet Sauvignon, which is available on the estate. Furthermore, you'll find Pinot Noir, Chardonnay, and a white Bordeaux blend.
Anderson's Conn Valley Vineyards is conveniently located less than ten minutes from St. Helena's bustling downtown — but many visitors to the region remain blissfully unaware of its existence. Indeed, some Conn Valley Road drivers are unaware that the winery is even there. The relative seclusion of the estate turns out to be a special advantage — a peace and quiet in total contrast to the streets of St. Helena. The only exception to this rule is perhaps the busy harvest season which begins in late summer.
Anderson's Conn Valley Vineyards wines on general retail include:
"Sarah's Cuvee" Semillon/Sauvignon Blanc
Sauvignon Blanc
Pinot Noir Napa Valley
Cabernet Sauvignon Napa Valley
Right Bank Napa Valley
Eloge Napa Valley
Estate Reserve Cabernet Sauvignon Napa Valley
Of the three primary labels (Right Bank, Eloge, and Estate Reserve), it is the Right Bank Cabernet Franc & Merlot blend that generally retails at the lowest price. It is aged for a-year-and-a-half in 40% French oak barrels. Production averages 600 cases per year. Eloge and Estate Reserve are both Cabernet Sauvignon-based wines with plenty of character and depth.
Some wines and vintages are kept back for the exclusive enjoyment of visitors to the winery. These vary by season but may include:
The "Signature" Cabernet Sauvignon, which perhaps embodies the ethos of Anderson's winery better than any other wine
The "Aurum" Proprietary Red Blend
The "Gustaf", which the winery describes as its "finest Cabernet Franc"
Particular vintages of the above wines are sometimes available only at the winery. Call ahead to check what's on offer at the time of your visit and check out the full brochure on the website.
Anderson's Conn Valley Winery is pleasantly close to and accessible from St. Helena. It has a wide collection of wines at different price points. Highlights include the Eloge and Estate Reserve Cabernet Sauvignons. Some vintages may be exclusively available at the winery itself.
The Process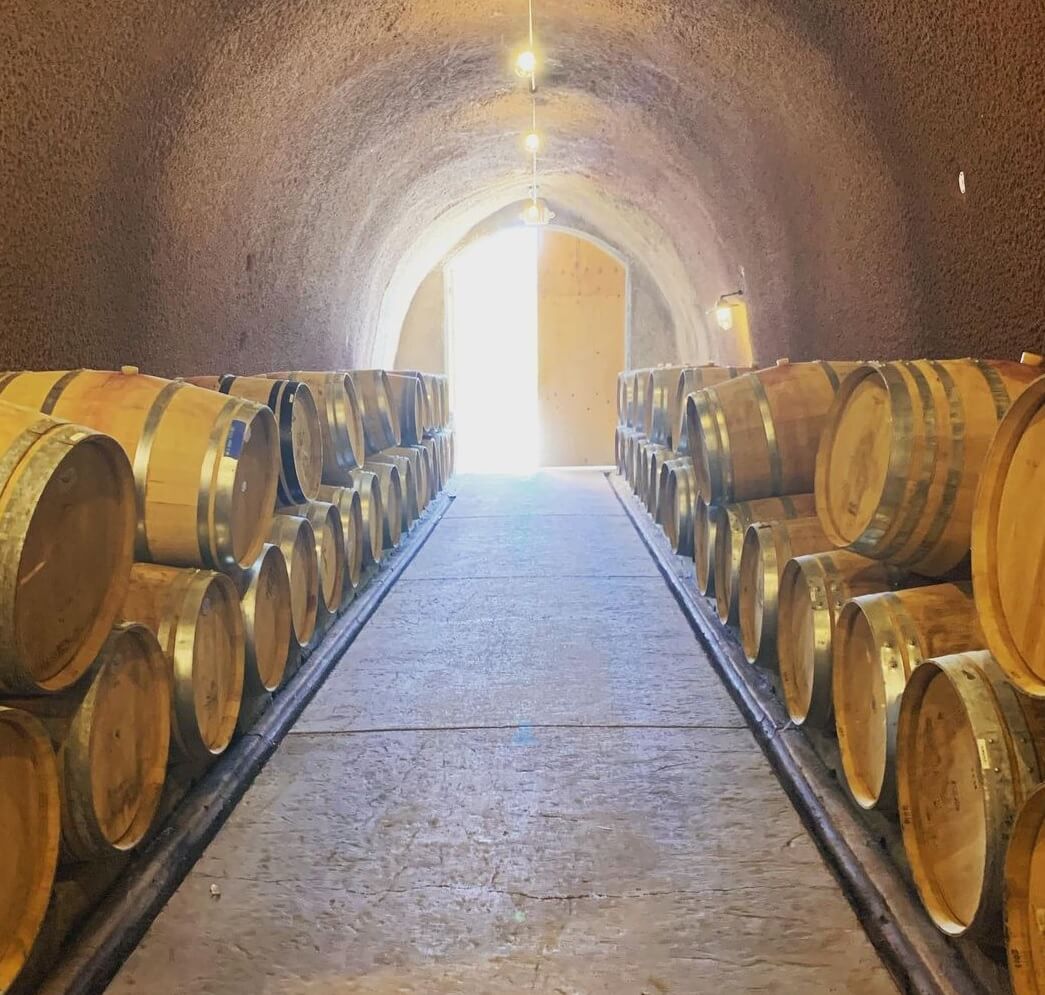 Gus Anderson personally spearheaded the long search for property in Napa Valley's wine regions. Anderson had the foresight to see Napa's immense potential before it was truly globally known. Indeed, the 1976 Paris tasting had already put Napa on the map, but land in wine country was still yet to witness its meteoric rise in value.
Joseph Heitz and Joseph Phelps had previously opened wineries in the area by the time that the Andersons discovered their ideal site. The forty acres they own today are situated in the St. Helena American Viticultural Area (AVA) in the undulating hills below Howell Mountain. Interestingly, the land was not for sale at the time it was pinpointed by the Andersons and it took over a year of hard negotiation before a price was agreed.
The Andersons took over and turned their winery into a labor of love. The family was rarely shy to get involved in the nitty-gritty of day-to-day operations. Indeed, Todd Anderson left his former job to contribute his own efforts to the estate. The family planted approximately 26 acres of the premier vineyard we know today. There was more to come, however, as the Andersons built a reservoir and the winery, along with the residence and wine cave. Later, the cave system was expanded to around 9,000 sq. ft. The intriguing caves are made up of winding, narrow paths carved out of the hills above.
Anderson's wines epitomize the fairest qualities of the St. Helena AVA. The estate covers 40 acres and features a beautiful winery and cave system. Visitors can soak up the vineyards, witness the French oak barrels, and enjoy tastings.
Tastings & Tours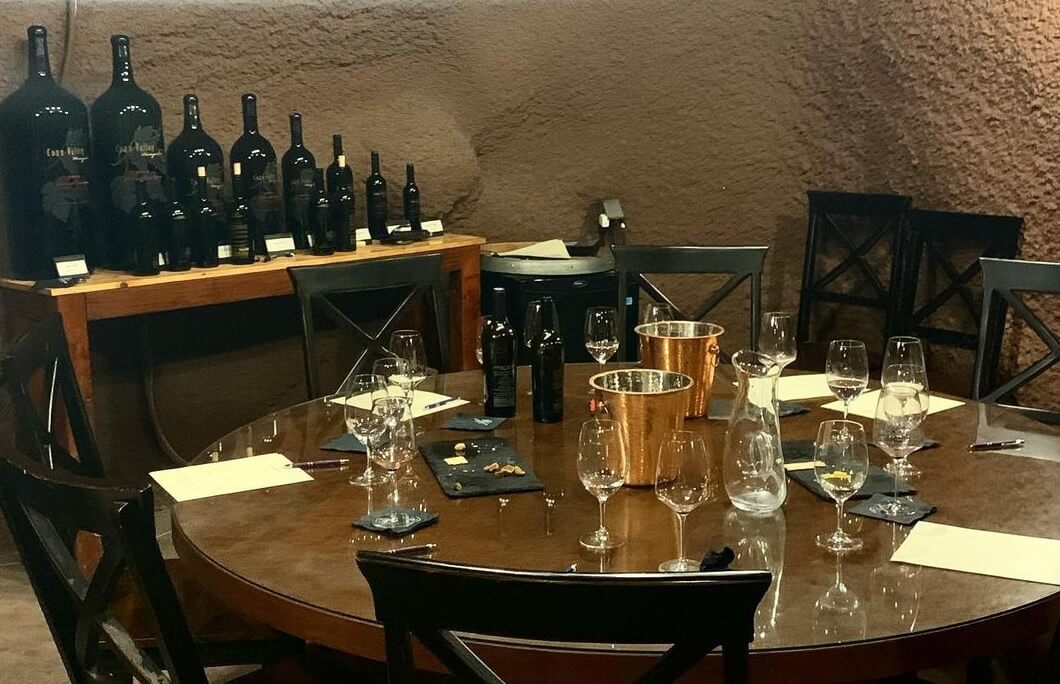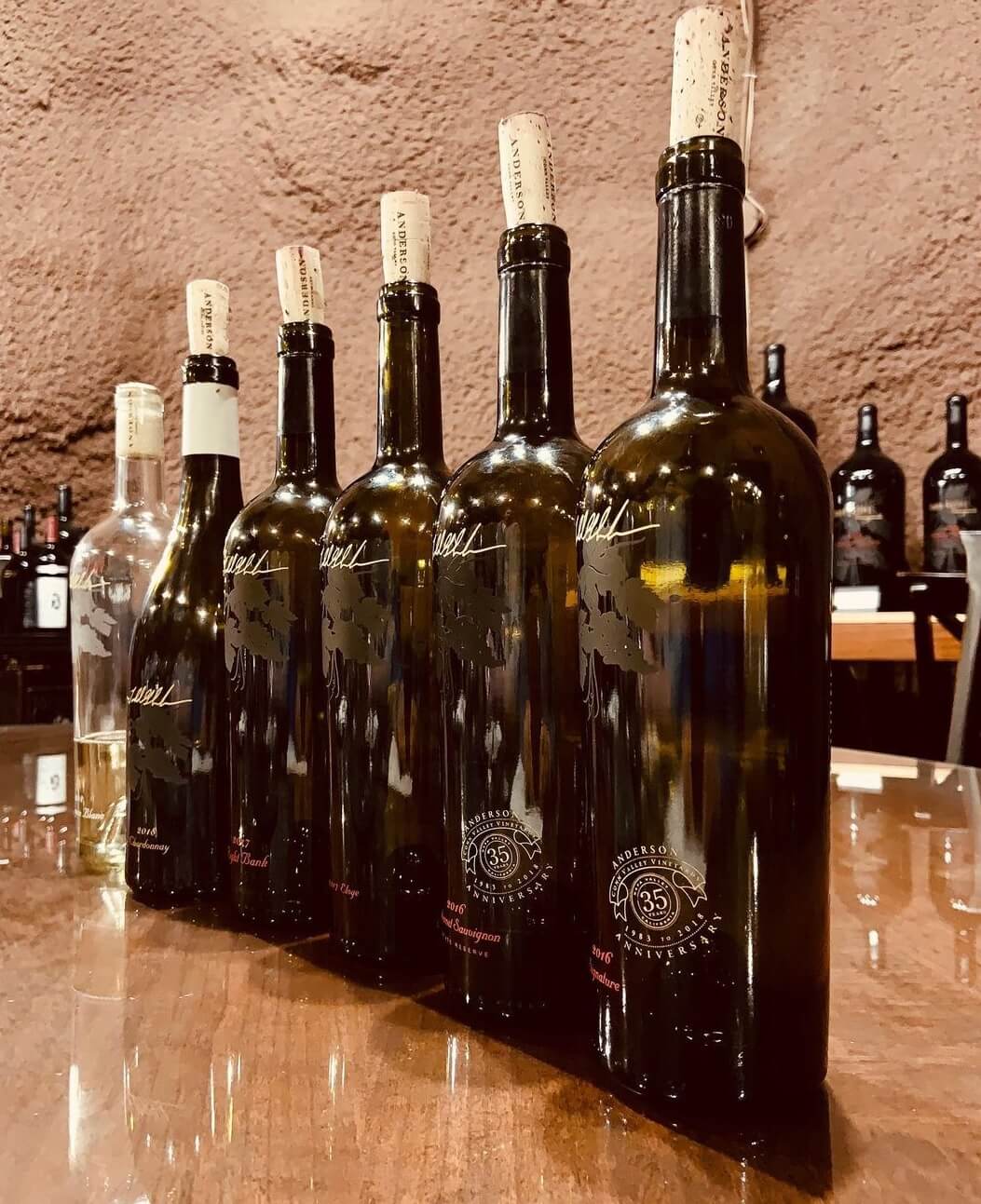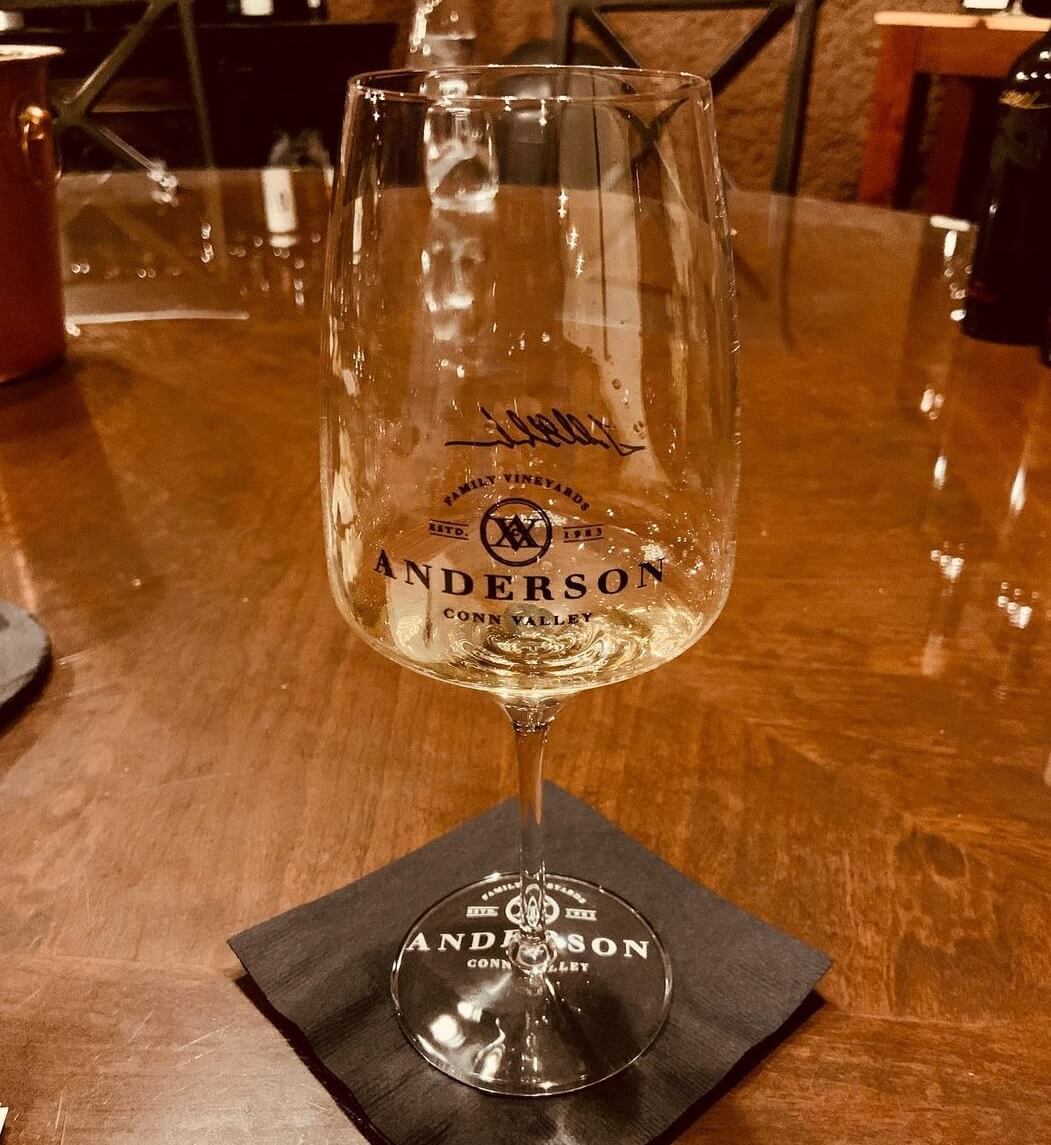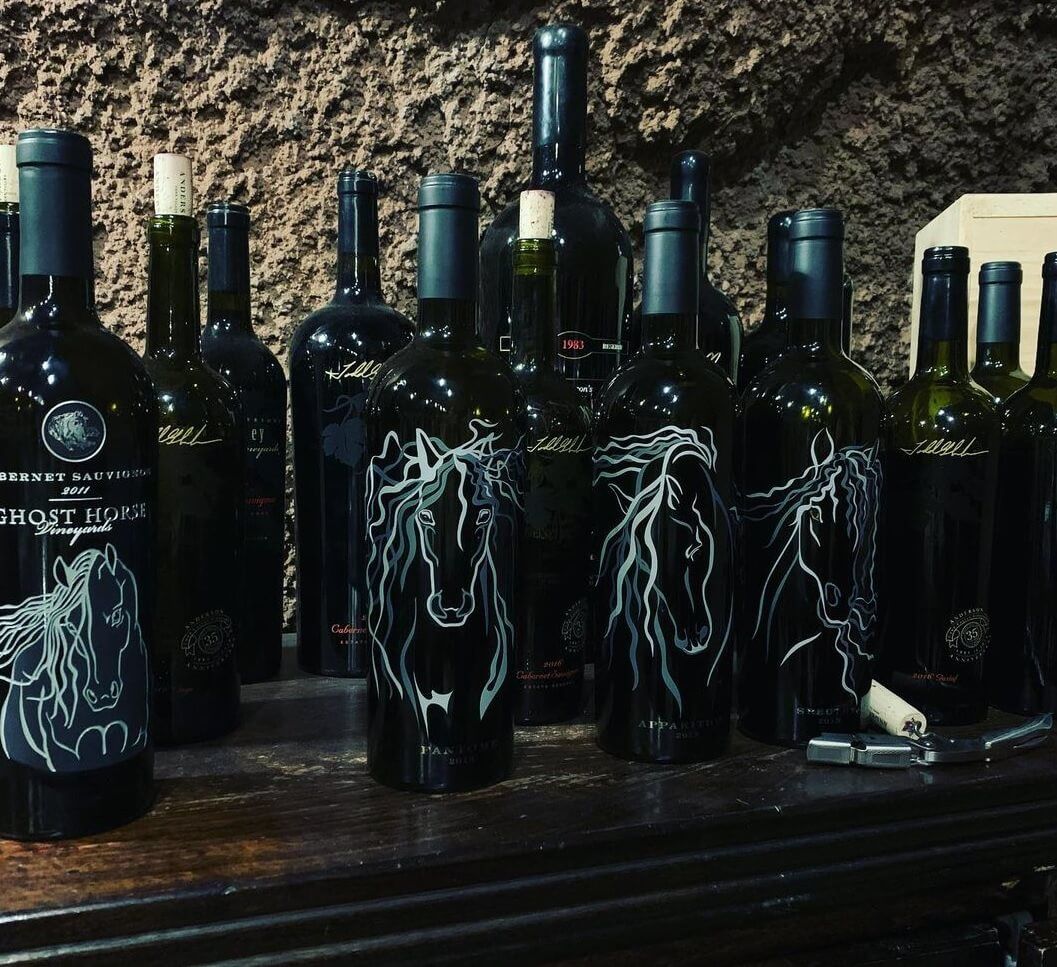 andersons-conn-valley-tasting
andersons-conn-valley-wines
andersons-conn-valley-glass
andersons-conn-valley-bottles
There is space for visitors to tour the caves and also seating areas in which you can relax and try the wines. In bad weather, tastings are typically held in an area of the estate overlooking the reservoir with large umbrellas and inviting tables.
Tastings are led by one of the many interesting staff members of the estate. Always insightful, these tours are a great way to meet the winemakers and to spend time with them. Indeed, Todd Anderson himself sometimes leads the tours.
Extremely informative, tours here are arguably among the very best in the Napa Valley. Tour groups are usually on the smaller side in comparison to those you'll find at bigger Napa wineries. This means more opportunities to engage with staff and to learn from their wealth of experience.
Winery and vineyard tour options include:
The Signature Tasting is $125 p/p and offers a truly excellent all-around experience. It includes 8 or 9 wines and a charcuterie board. Wines offered may include those from the exclusive Eloge, Signature Cabernet, Gustaf, and Aurum labels. The tour will last around two hours.
The Aurum Tasting is $250 p/p and is described by the team as the "ultimate" experience of their family estate. It includes a guided vineyard tour and an introduction to the history of the estate and its winemaking philosophy. Todd Anderson often leads these tour groups. You'll enjoy a combination of current releases, limited production wines, and barrel tasting. It typically lasts for two to three hours.
Anderson's "Tasting Experiences" are by reservation only. Same-day tastings are welcomed, availability permitting. See tour and tasting information.
What we love: Owner Todd Anderson breathes his passion for wine into all corners of this estate. As a smaller, family-run establishment, it offers a sense of solitude and immersion that bigger wineries cannot match. The tour experience is in-depth, personable, and comprehensive.  You can expect not only to enjoy the wine but to leave with a sense of the history and principles of winemaking on the estate and in St. Helena's AVA more generally.
What we don't love: The Aurum Tasting tour, while superb, runs expensive at $250 per head. However, it is arguably one of Napa's most definitive tasting experiences.
Final rating: 5/5
Anderson's Conn Vallery Winery tours offer an immersive experience through the vineyards, the broader estate, and the history of winemaking in this location. You'll typically enjoy 8 or 9 different wines and perhaps sample various limited production offerings.
Key Information
| | |
| --- | --- |
| Address | 680 Rossi Rd. St. Helena, CA 94574 |
| Phone & Email | 707-963-8600, [email protected] |
| Owner | Anderson family |
| Winery Location  | East of the Silverado Trail, just off Conn Valley Rd. |
| Appellation (AVA) | St. Helena |
| Hours | 9 a.m. to 5 p.m. (Monday – Sunday) |
| Tastings | $125 for the Signature Tasting and $250 for the Aurum Tasting (reservations) |
| Tours | Yes (See all) |
| Wines | Cabernet Franc, Cabernet Sauvignon, Pinot Noir, Merlot, Sauvignon Blanc |
| Winemaker | Todd Anderson, Robert Hunt |
| Annual Production | 96,000 bottles on a 40-acre estate |
| More Nearby | Bothe-Napa State Park, Robert Louis Stevenson Museum, Lyman Park, Lake Hennessey |
| Tastings | Yes (See all) |
| Bottles/Cases Available to Buy | Yes (See all) |
FAQ
Does Anderson's Conn Valley Winery offer a wine club?
Yes. The "3 Bottle Club" ensures access to 3 of the highest-rated wines, 3 times per year. The cost is around $250 per shipment. 10% discounts on wine are available. Two complimentary tours & tastings are included.
The "6 Bottle Club" offers 6 bottles of estate wine, 3 times per year. The cost is around $500 per shipment. 15% discounts on wine are available. Four complimentary tours are included. There is also a "12 Bottle Club" offering many of the same perks as above.
The "Aurum Bottle Club" is the top tier and offers 1.5-2 cases per shipment at a price of $1,750-$2,100. It offers a 25% discount on wine and 8 complimentary tours and tastings. It also includes 8 winemaker tasting experiences.
Find out more about Anderson's wine club.
Does Anderson's host private events?
No
Does Anderson's offer virtual tastings?
Yes. Find out more.
What is the "wine cruise"?
Anderson's team is fond of celebrating wine both on and off the estate! The cruise for 2022 is a 10-day trip from Rome to Venice. It is hosted by wine travel experts.
What dining options are there nearby?
St. Helena Hwy. is something of a foodie mecca and is situated a short drive from the estate. The Charter Oak ($$$) and Gott's Roadside ($$) are particular highlights. Elsewhere is the secluded restaurant at Auberge du Soleil ($$$$).
Video