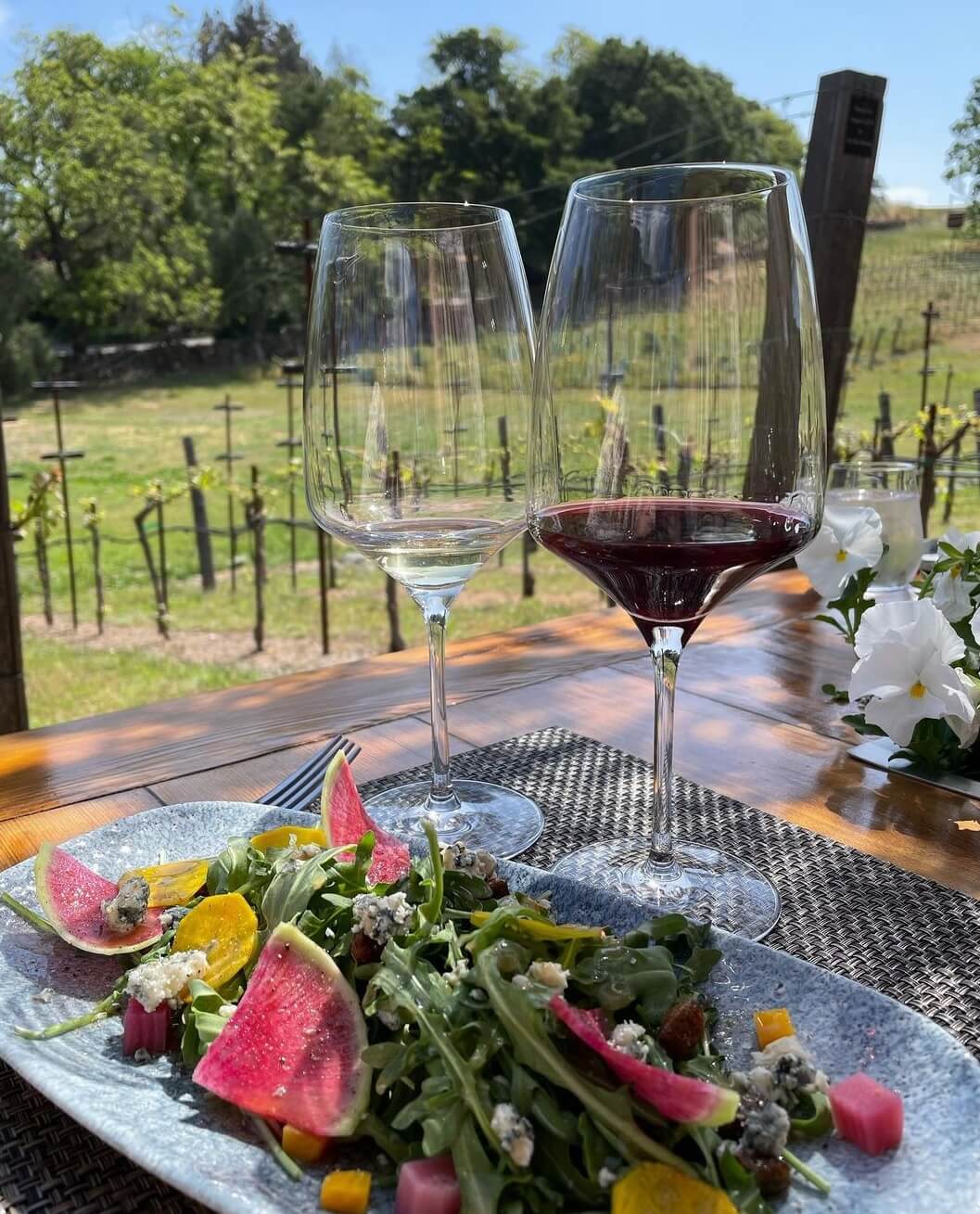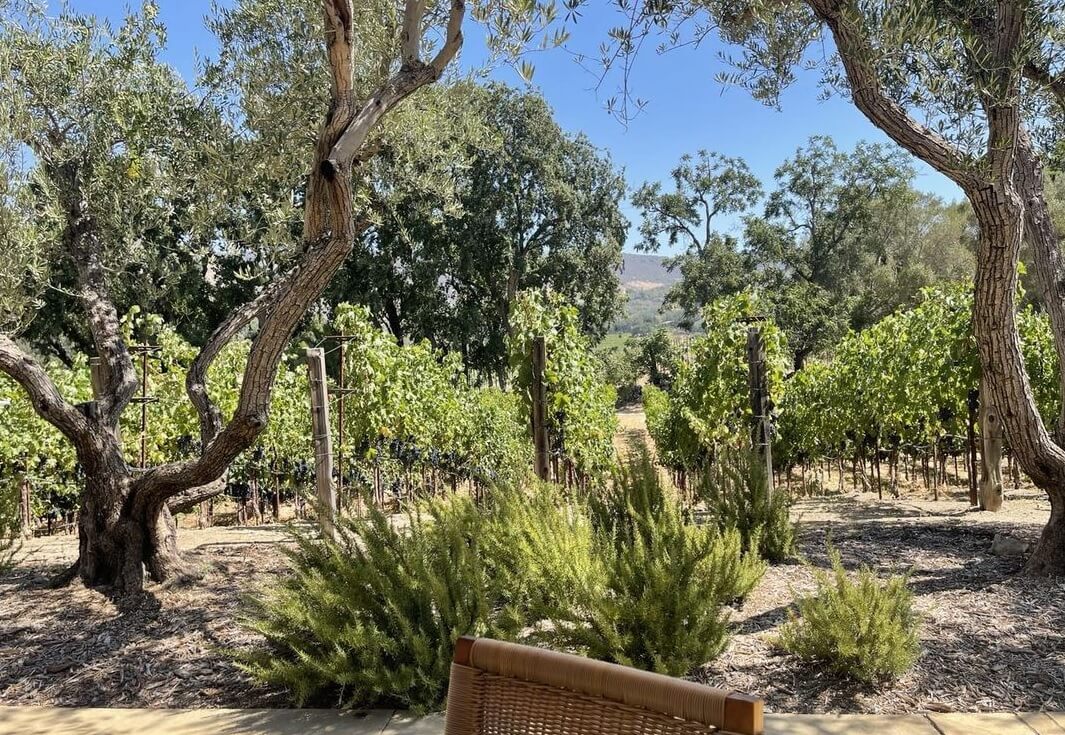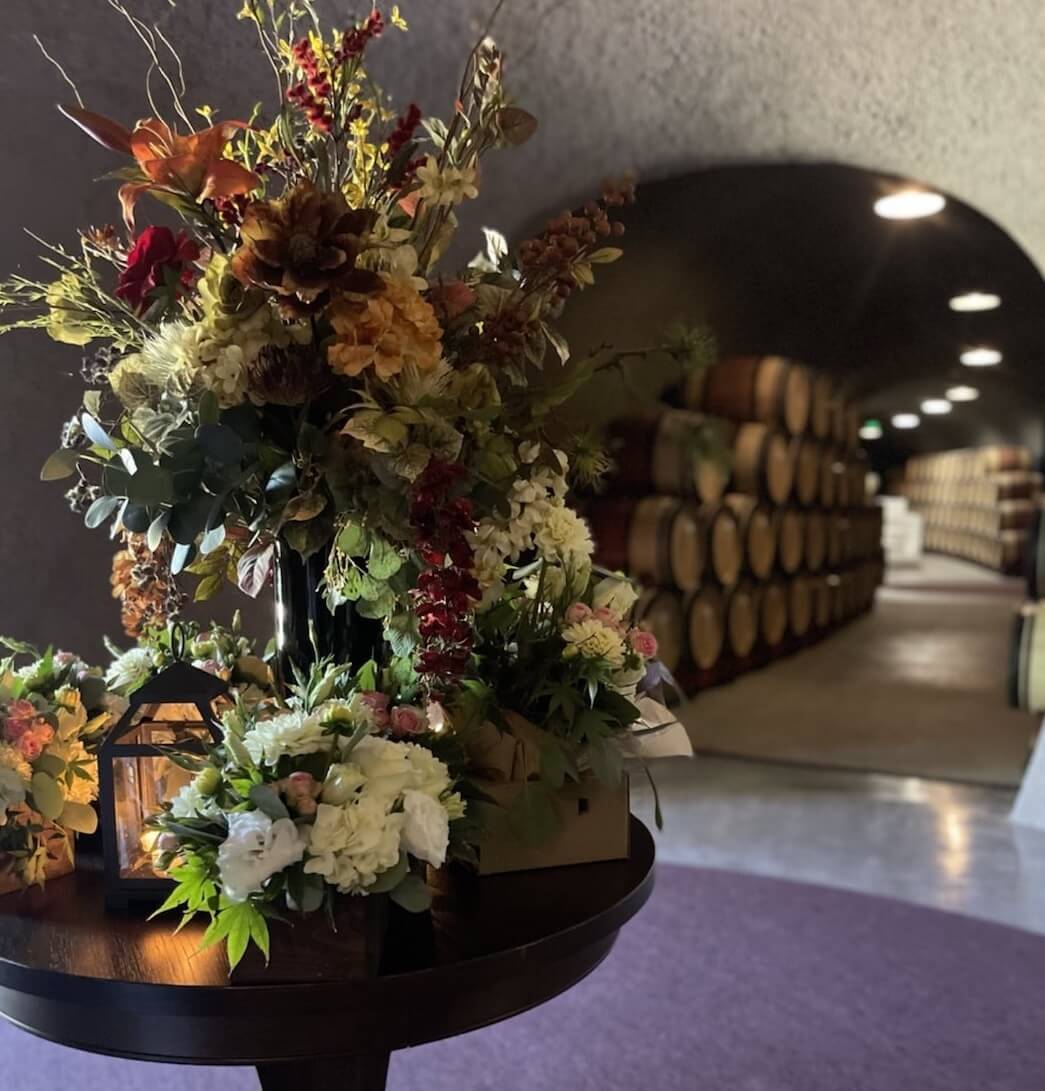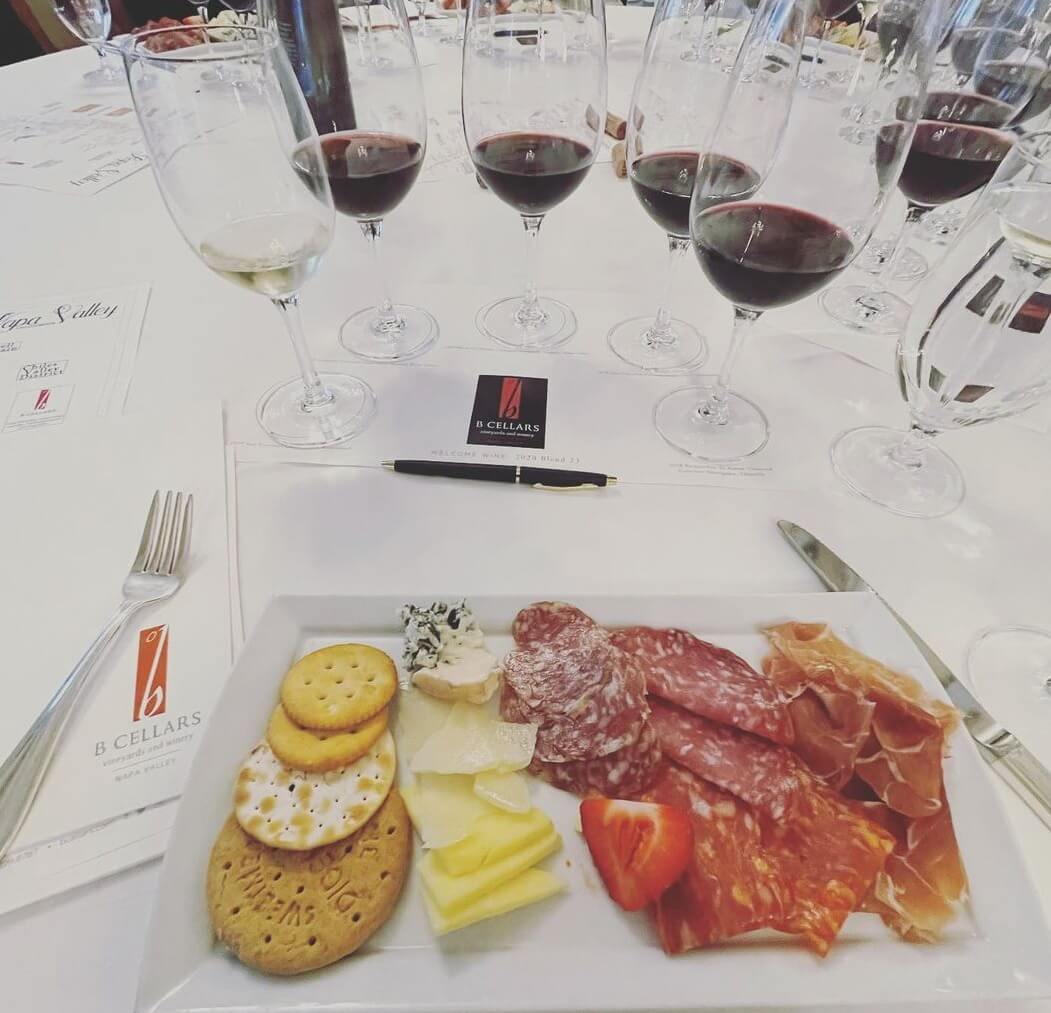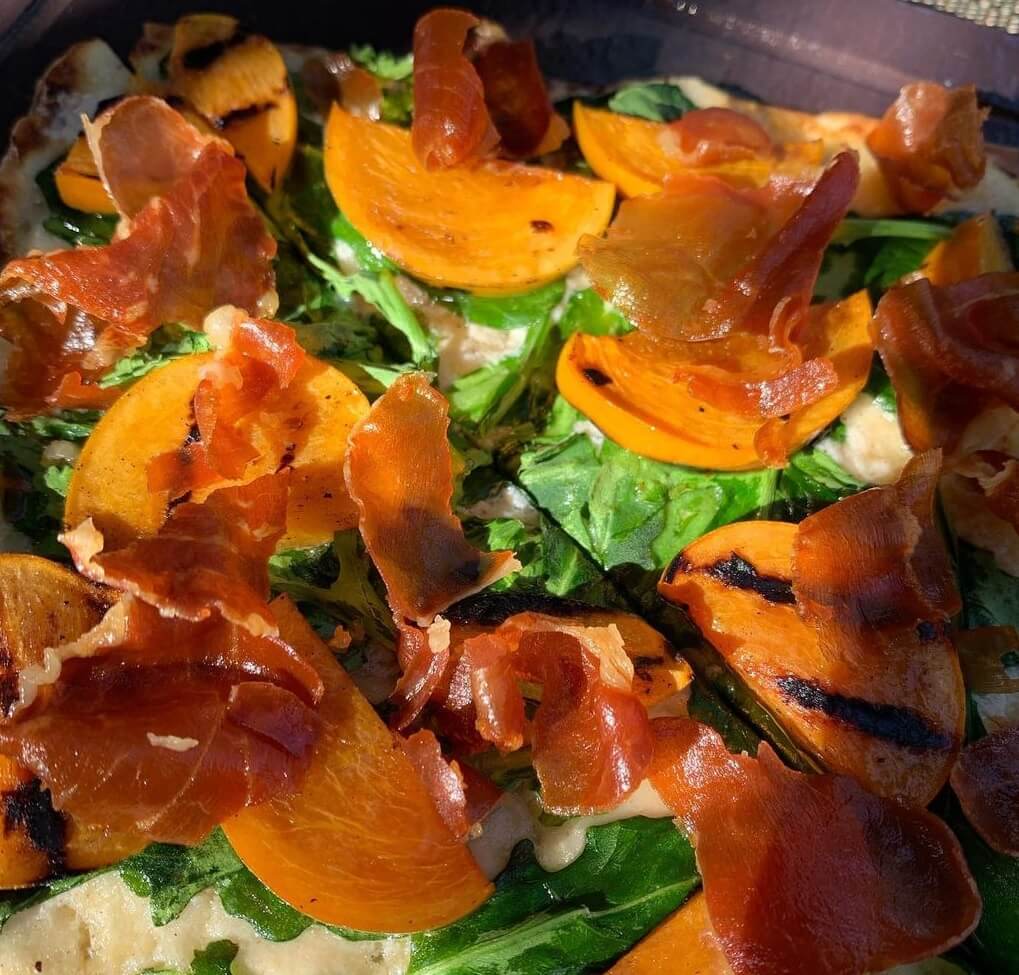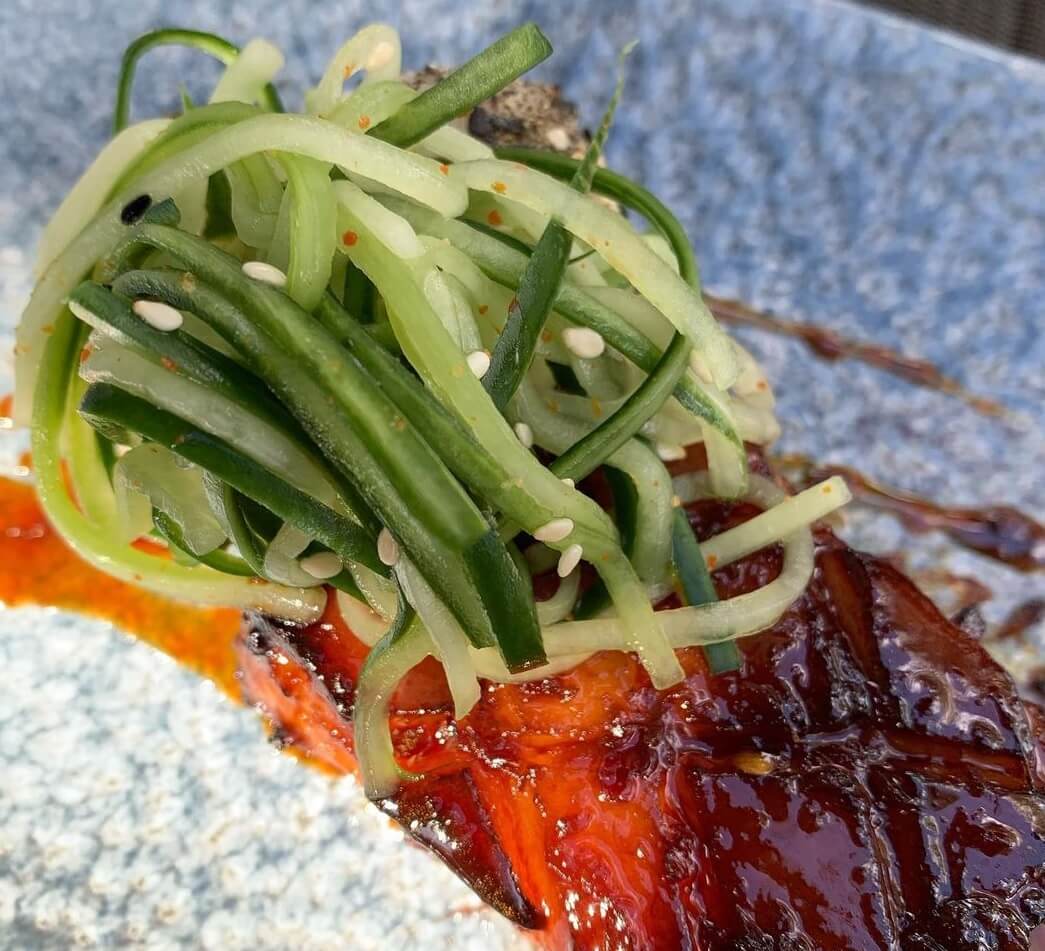 Jim Borsack was a businessman when he met Duffy Keys in 2002. One year later, they quit their previous careers and founded B cellars. The Napa-sourced grapes come from various world-class vineyards. B Cellars work with close to twenty different growers at present. Kirk Venge has been the winemaker from the very beginning. Oakville's B Cellars winery was founded in 2014.
The Hospitality House is home to tasting experiences. You'll find Beckstoffer cuvées (primarily Cabernet Sauvignon) and 100% Cabernet Sauvignons sourced from different locations. In addition, there are Proprietary Blends, some with considerably unique characteristics, as well as Chardonnay and Sauvignon Blanc. The majority of cuvées are produced in extremely limited quantities.
The Wine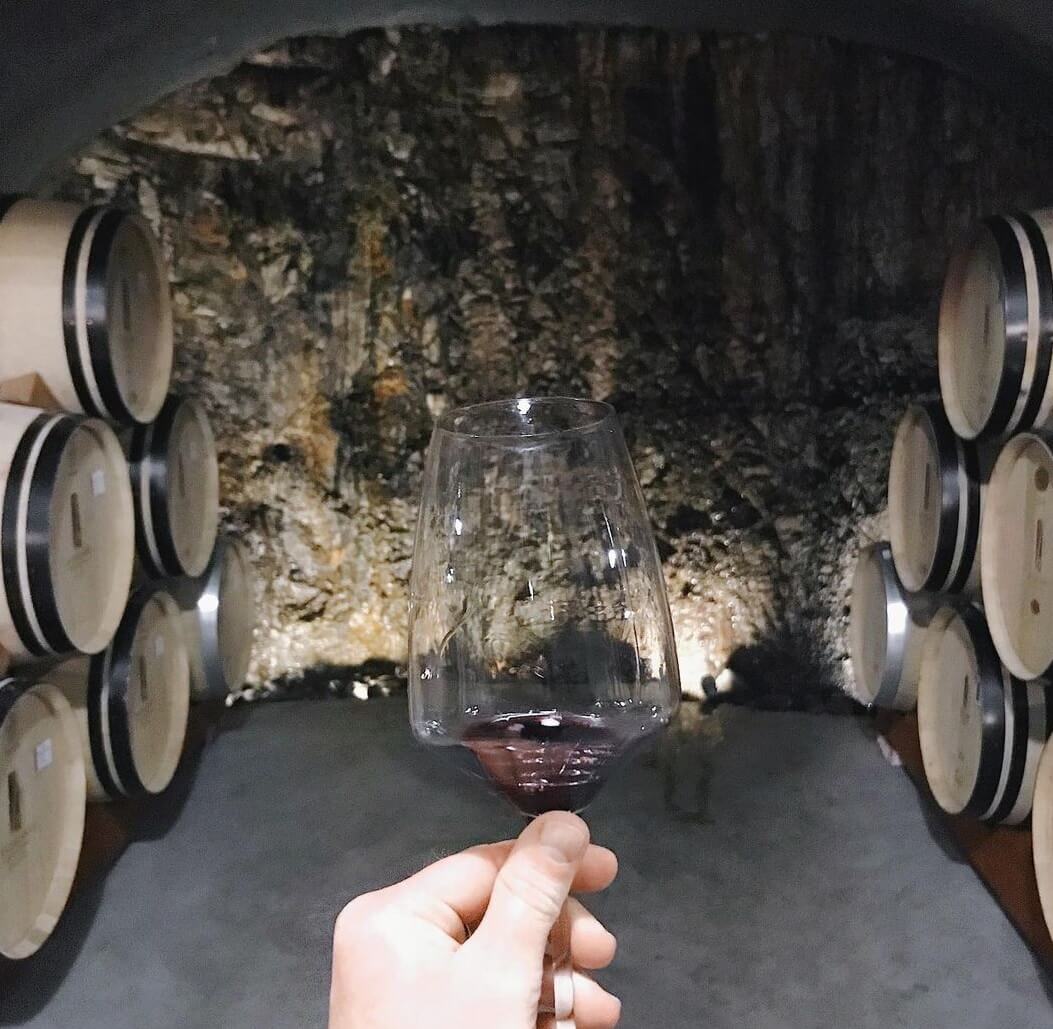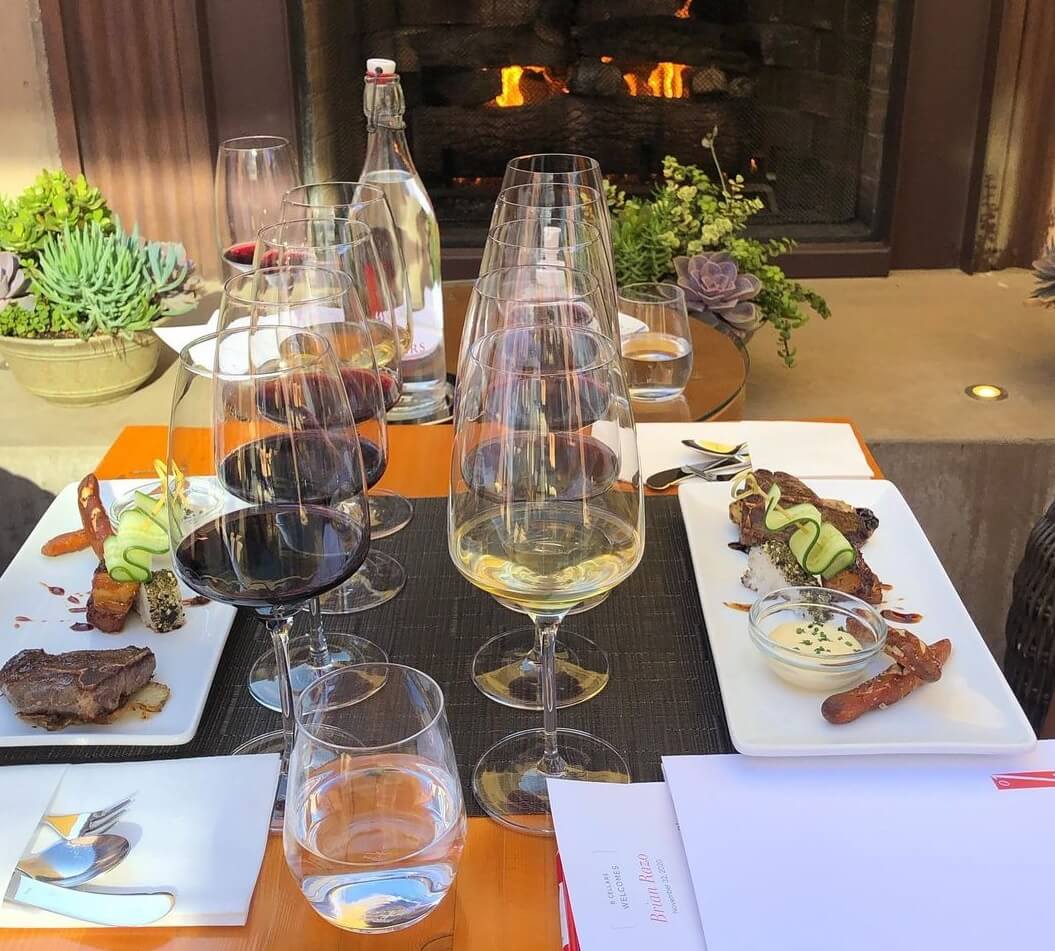 Firstly, the B Cellars' partners have backgrounds in luxury resorts and retail. It is no surprise then that winery guests love the atmosphere, impeccable hospitality, first-class wines, and delicious cuisine. Incidentally, B Cellars was established in Calistoga in 2003 before the move to Oakville in 2014.
It is now located on twelve acres of what was once a horse ranch. Winemaker Kirk Venge has quickly earned recognition for his fruit-forward blends as well as single-vineyard Cabernets using grapes from the prestigious Napa Valley. All visits are centered around small bites made in the Hospitality House's open-hearth kitchen. This approach is ostensibly to emphasize the wines' food-friendly characteristics.
Single-vineyard Cabernets from Georges III, Missouri Hopper, Dr. Crane, and To Kalon are among the most sought-after B Cellars wine varieties. It is noteworthy that these vineyards (and others) are owned by Beckstoffer Vineyards — themselves home to some of the most historically important properties in Napa Valley. The aging caves include the Beckstoffer Heritage room where the reserve wines can be enjoyed.
The winery's designers sought simplicity above all else in planning the look and feel of the tasting room and production buildings. The structures are steel-coated with a facade of rust. Undoubtedly a success, the buildings blend seamlessly with the rustic, country setting. Hospitality House's large windows and spacious interior flood the rooms with natural light on even the most overcast of days. Meanwhile, on brighter days, the space radiates with warmth.
B Cellars and Beckstoffer's teamwork is a testament to Kirk Venge's extensive winemaking knowledge. His father, Nils, is something of a local star. Indeed, he was also a winemaker for Saddleback Cellars Cabernets. Kirk has a reputation for pushing the boundaries in terms of ripeness, and for concocting unconventional but successful combinations like B Cellars Blend 24 (Cabernet, Sangiovese and Petite Sirah). Venge, like the B Cellars' approach to food and wine generally, finds a sweet spot between depth and agreeableness.
Current B Cellars releases include:
Stagecoach Vineyard Cabernet Sauvignon
Rutherford Cabernet Sauvignon
Kenefick Ranch Cabernet Sauvignon
Beckstoffer Bourn Vineyard Cabernet Sauvignon
Dutton Ranch Chardonnay
Richard Dinner Chardonnay
Star Vineyard Chardonnay
Calesa Vineyard Chardonnay
Calesa Vineyard Pinot Noir
Dry Creek Valley Zinfandel
Sugarloaf Vineyard Cabernet Franc
Blend 24
Of course, it is the Beckstoffer offerings that immediately capture the attention and it would be fair to say that these wines represent the pinnacle of B Cellars' output. However, don't overlook the wider portfolio of Cabernet Sauvignons, each of which has the depth to excite even seasoned palates.
B Cellars winery is located on a beautiful lot in Oakville. They work with some of the leading vineyards in the Napa Valley to optimize Kirk Venge's innovative approach to winemaking. Releases include Cabernet Sauvignon, Chardonnay, and more.
Tastings & Tours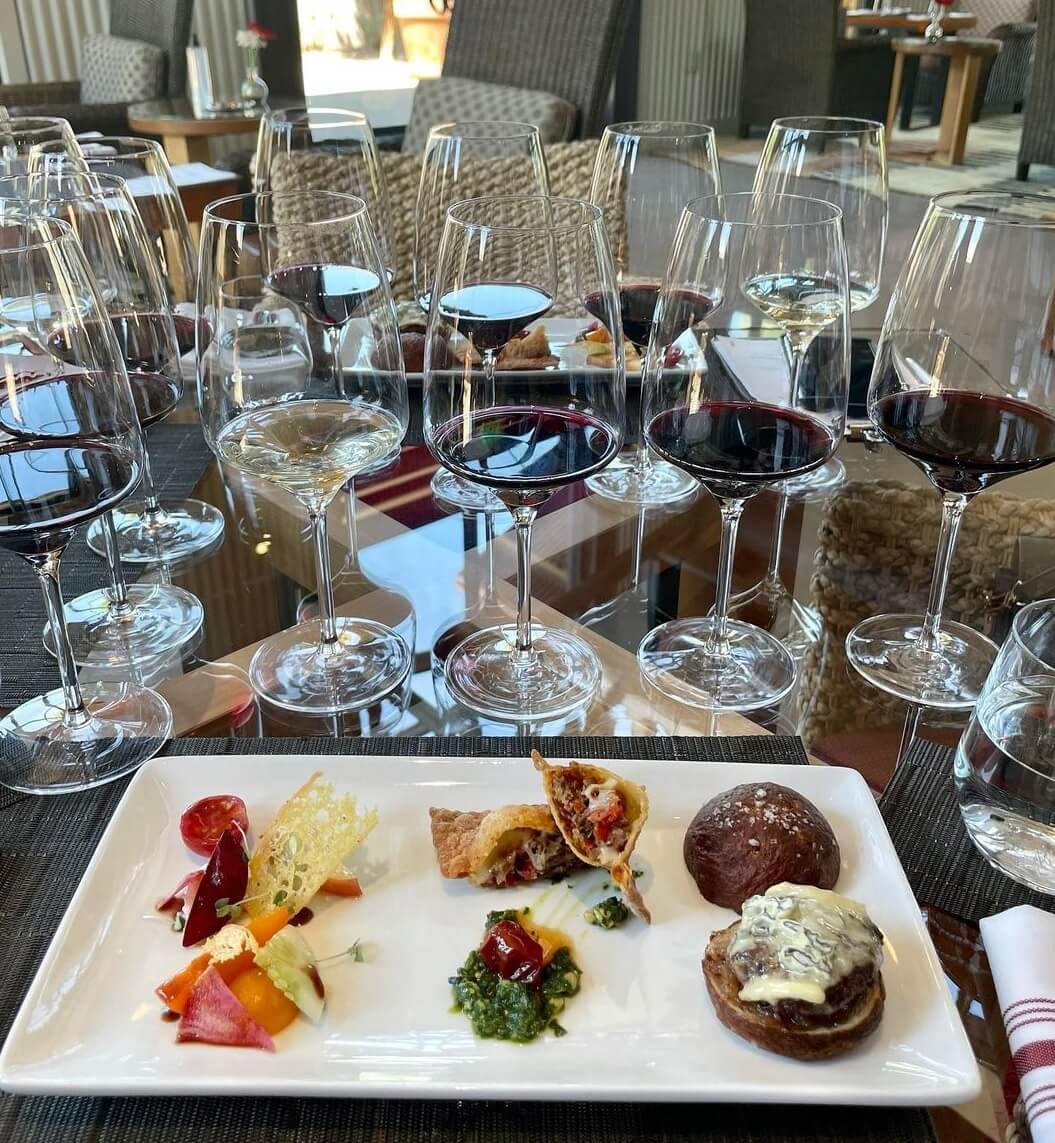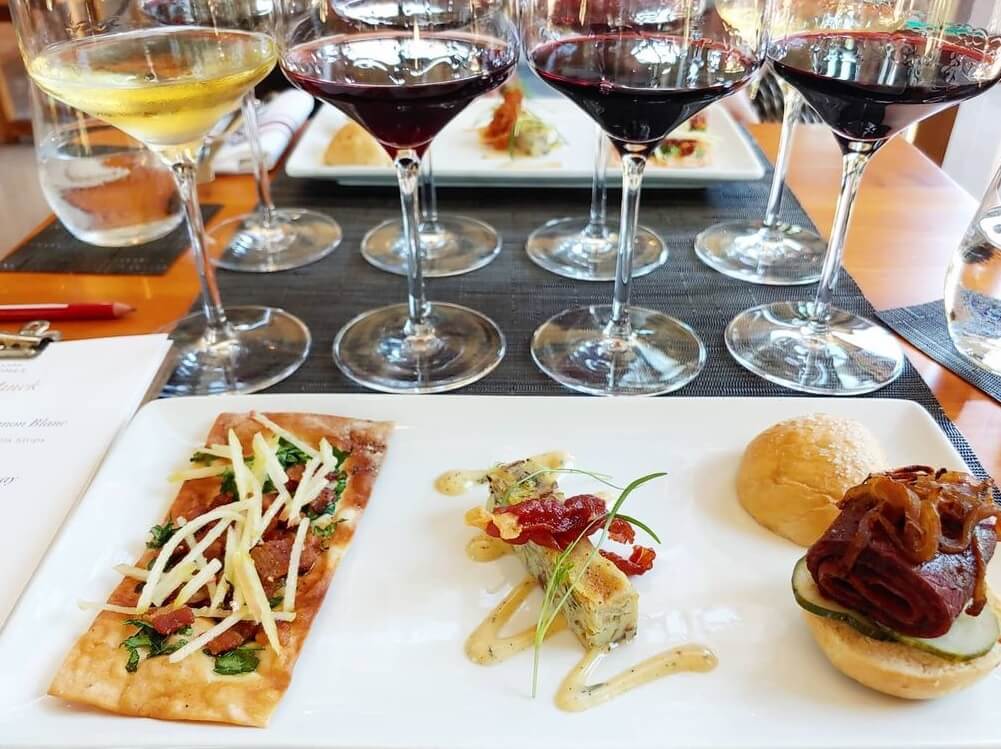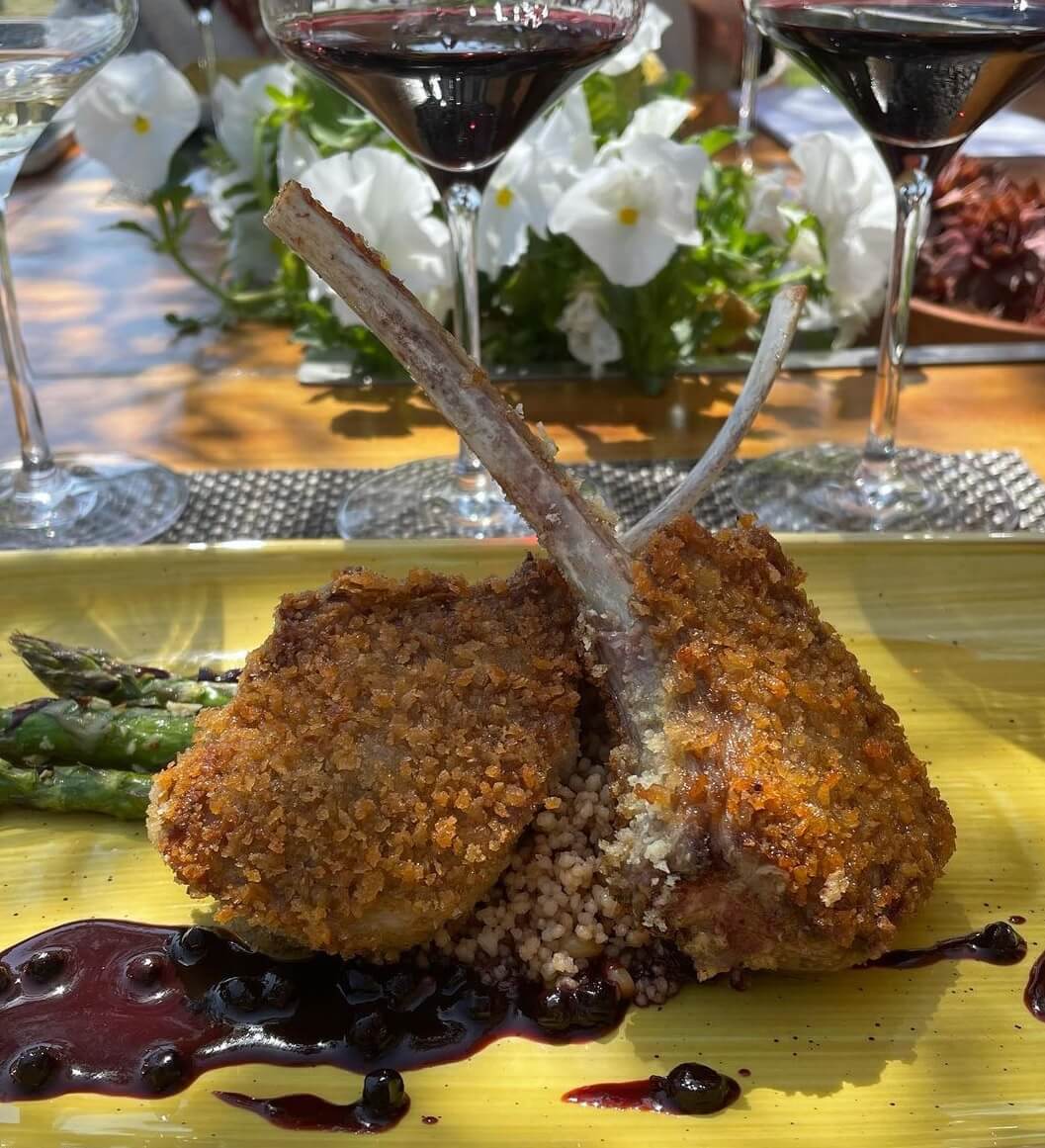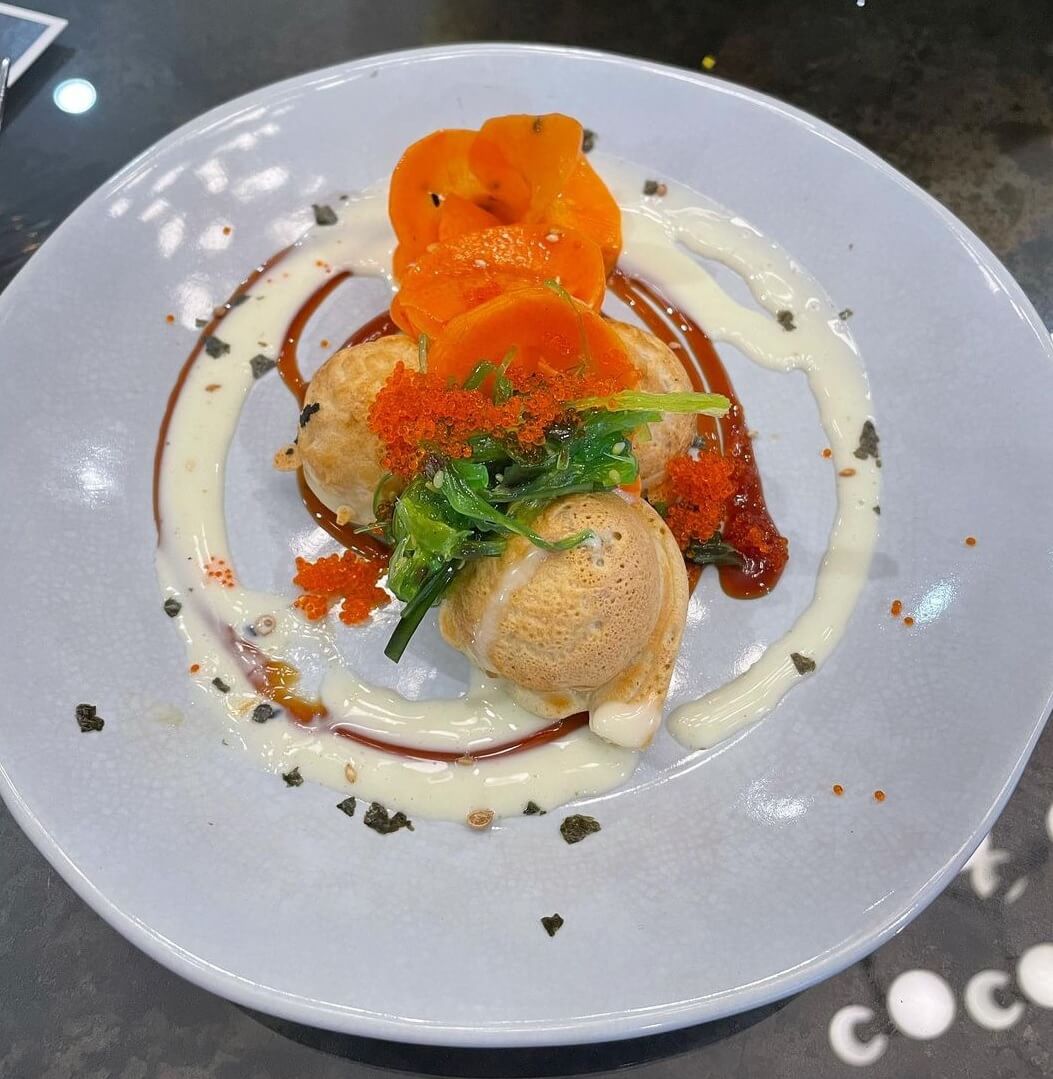 Both the Oakville Trek (1.5 hours) and the Chef's Garden Pairing (2 hours) offer immersive experiences into the winery's history, ethos, and production methods. Each tour begins with a tour through the production facility, culinary garden, and aging caves. Guests are served individually at their tables once they return to Hospitality House.
The 2021 menu featured such pairings as a pleasantly piquant shrimp cocktail alongside the Jewell Vineyard Sauvignon Blanc. Another highlight was the duck egg frittata with a truffle sauce alongside the Brown Ranch Pinot Noir. Each wine's component accentuated different elements of the carefully selected ingredients and vice versa. Another successful pairing was a Bridgeline Cabernet Sauvignon with a brisket slider and accompanying onion roll and pickled chips.
When reserving a tasting experience at B Cellars you are reminded that your table could be located in either the Hospitality House or outside on the patio with a view that overlooks the vineyards. Visits do also require advance reservation.
Current tasting and tour options include:
The Vineyard Trek is led by a staff member (known as a "wine guide") and begins with a tour of the beautiful garden and grounds. You'll have the chance to visit the wine caves before enjoying a seated wine and food pairing. It includes five wines accompanied by a "bites" menu intended to demonstrate the food-friendly characteristics of B Cellars' portfolio of wines. The cost is $95 per person.
Twilight in the Vineyard is an evening experience and takes place on Friday, Saturday, and Sunday at 5 p.m. It is described as an "elegant" wine tasting and food pairing experience and features a number of B Cellars' wines served alongside "bites" from both the kitchen and estate gardens. The cost is $165 per person.
Find out more about B Cellars' tasting and tour experiences here.
What we love: If a food and wine pairing experience is your thing then you'll find few better places in the Napa Valley to indulge. The restaurant serves up excellent quality food, which makes for an all-encompassing visit. The surroundings are also beautiful, with views over the surrounding vineyard.
What we don't love: If you wish to visit a family-run estate and try wines exclusively sourced from the same vineyards then you may find more enjoyment elsewhere.
Final rating: 4/5
B Cellars place a lot of emphasis on food and wine pairings that excite the taste buds. Visitors also have the chance to enjoy a guided tour around the surrounding vineyards. The two tasting experiences cost $95 and $165 respectively and require advance reservation.
Key Information
| | |
| --- | --- |
| Address | 703 Oakville Cross Rd. Oakville, CA 94562 |
| Phone & Email | 707-709-8787, [email protected] |
| Owner | Duffy Keys and Jim Borsack |
| Winery Location  | Oakville (approximately 13 miles north of Napa), just off the Silverado Trail |
| Appellation (AVA) | Oakville (also Atlas Peak, Rutherford, St. Helena, etc.) |
| Hours | Regular hours are 10 a.m. to 2 p.m. Thursday through Monday (closed Tuesday and Wednesday). However, visiting outside these hours may be possible with the Twilight tasting experience and private events. |
| Tastings | $95 per person for the Vineyard Trek and $165 per person for the Twilight experience (reservations) |
| Tours | Yes (See all) |
| Wines | Cabernet Sauvignon, Chardonnay, Pinot Noir, Sangiovese, Zinfandel, etc. |
| Winemaker | Kirk Venge |
| Special Features | The grounds of the estate are home to figurative bronze sculptures by artist Seward Johnson |
| Annual Production | 10,000 cases / 60,000 bottles |
| More Nearby | Napa Valley Museum, Yountville Park, Veterans Park |
| Tastings | Yes (See all) |
| Bottles/Cases Available to Buy | Yes (See all) |
FAQ
Does B Cellars offer a wine club?
Yes. Known as B Society, membership benefits include first access to new vintages and library wines, including the famous Beckstoffer Heritage selections. Club membership also offers preferential pricing, invitations to social events, and complimentary tasting experiences. The "Connoisseur" tier offers six bottles, twice a year (Spring and Fall). Meanwhile, "Platinum" members receive six bottles, twice a year of the most exclusive wines, as well as 20% of all orders. There is a waiting list for access.
Do B Cellars host private events?
Yes. B Cellars offer their Grand Salon (an extraordinary room carved out of the barrel storage cellar) for larger gatherings and the Vintage Oak & Beckstoffer Heritage Salons for more intimate gatherings. Furthermore, the Assemblage & Elevage Salons, which feature vineyard patios, are available for private hospitality. They can accommodate 12 guests each or 24 when combined. Find out more.
What dining options are there nearby?
Mustards Grill ($$$) on St. Helena Hwy. offers sumptuous California-inspired fare and Rutherford Grill ($$) is a popular local comfort-food spot.
Video