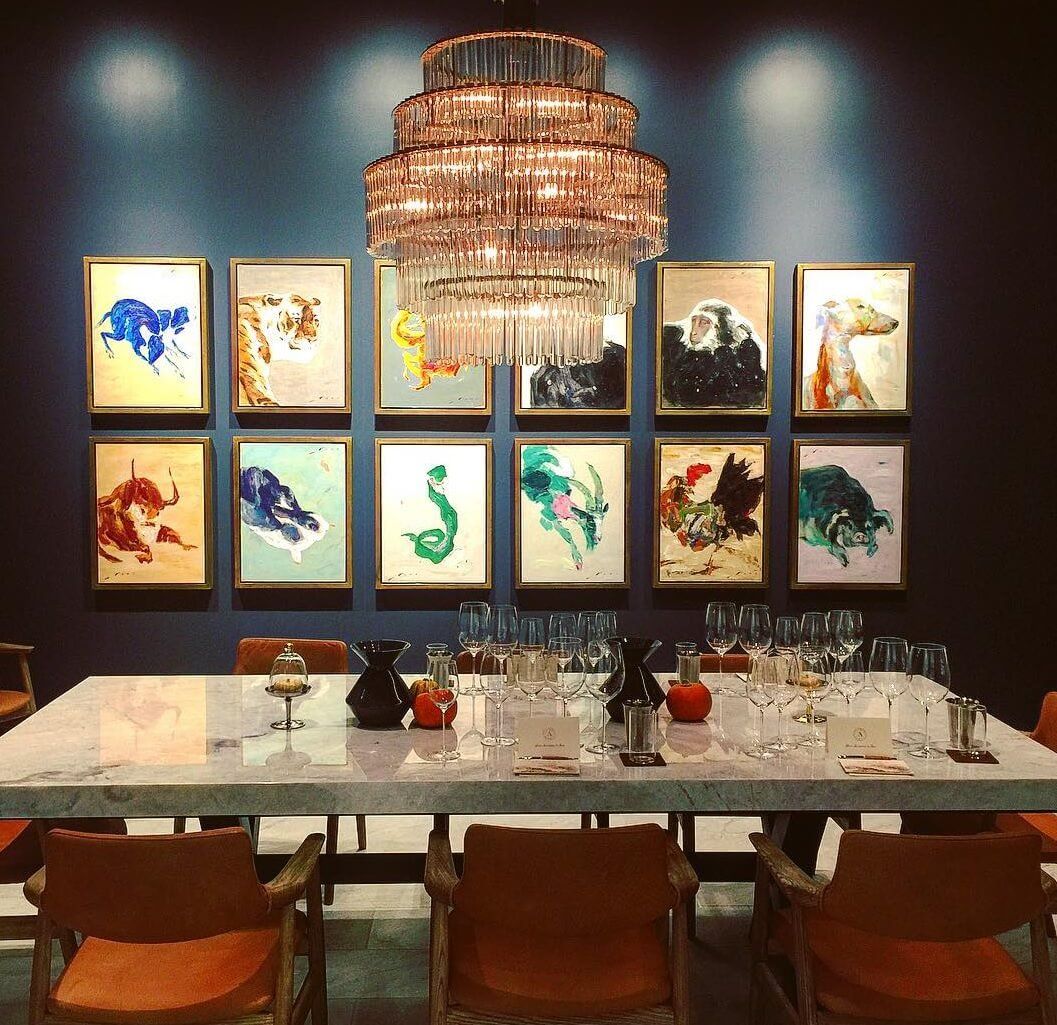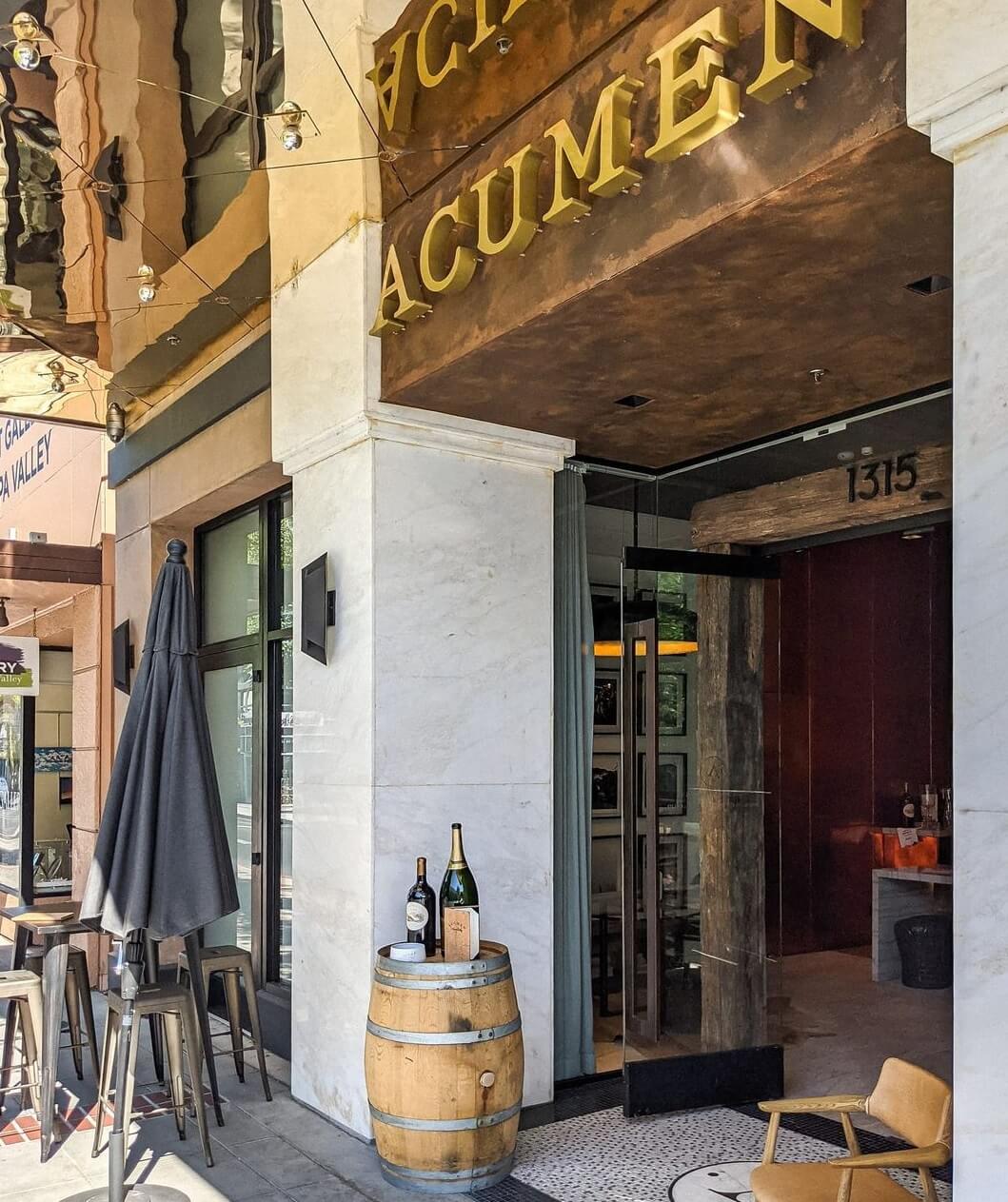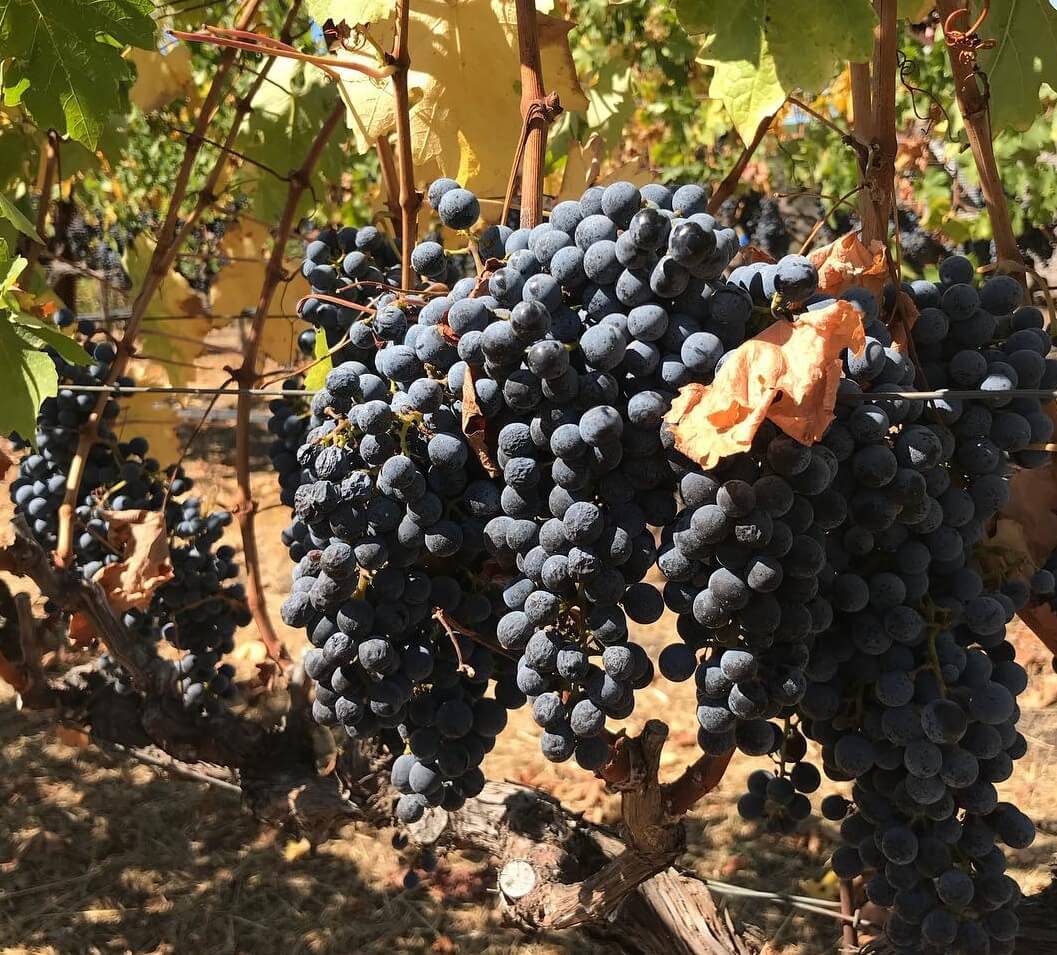 Acumen owner Eric Yuan is the billionaire founder of Zoom. In 2012, just one year after founding the software company, he was to start his wine venture in the Napa Valley. He wanted to make wine in a more controlled, traditional style and initially purchased 32 acres of Attelas vineyard on Atlas Mountain. These vines were initially planted in 1992 by Dr. Jan Krupp who also planted the famous Stagecoach Vineyard in 1995 (Atlas Peak's most renowned vineyard).
Acumen purchased the Edcora vineyard and its 84 acres one year later. These vines sit less than a kilometer away from the Attelas vineyard at an altitude of around 500 meters. The plantings are predominantly Bordeaux varieties. Among the staff is Phillip Titus who serves as the consultant winemaker. Acumen in fact sells the majority of its grapes and therefore only makes wine from selected blocks of the vineyard. Indeed, Acumen keeps a third of its grapes in reserve for its Mountainside or Peak portfolios and sells the rest to Beringer or other well-respected wineries.
The well-known "Mountainside" wines are blends produced from grapes from both sites of the vineyard. Acumen white wines are Sauvignon Blanc. The red blends are predominantly Cabernet Sauvignon with Merlot, Cabernet Franc, and Malbec in lesser quantities. The alcohol level of around 14% is relatively low for the Napa region. The "Peak" branded wines are made from selected plots with Cabernet Sauvignon and cuvées sourced in isolation from both the Attelas or Edcora vineyards.
The Wine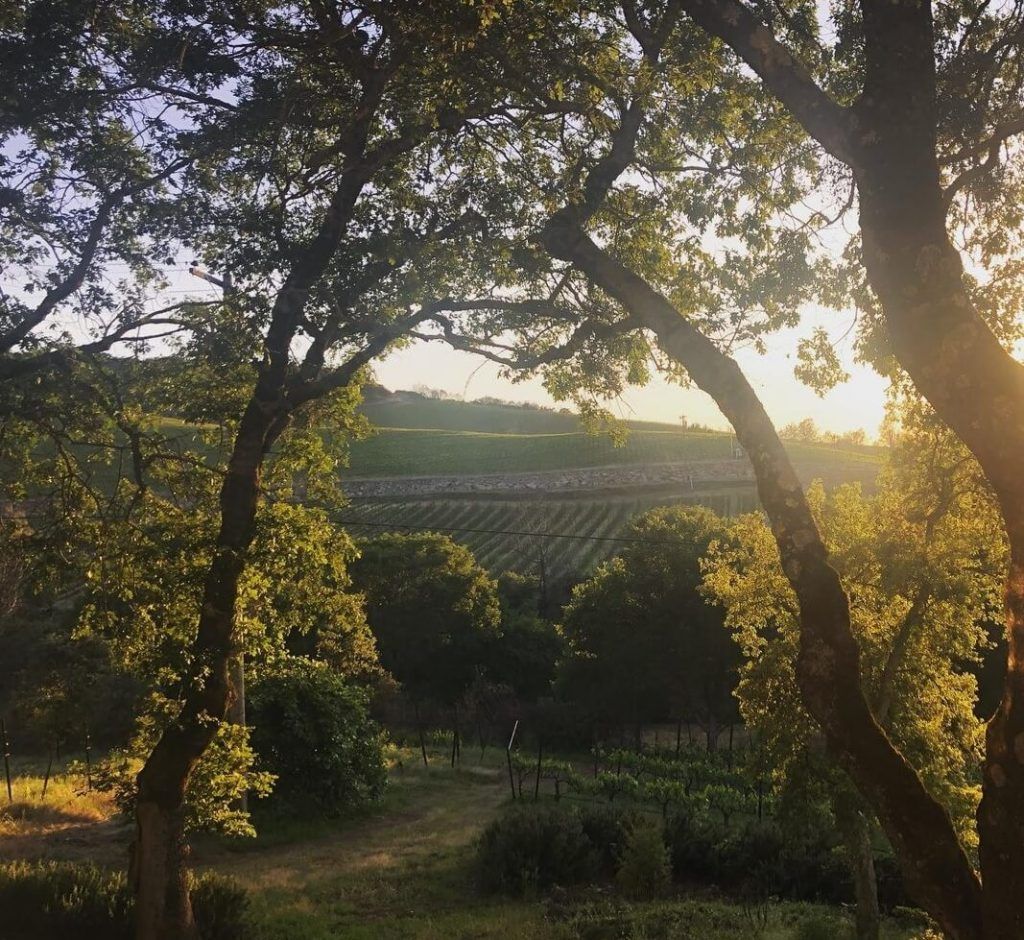 To understand the ethos of Acumen we must go back to the principles of its owner. Eric Yuan attributes his passion for wine to the Bordeaux reds he enjoyed in Paris in his younger days. His principal goal in establishing Acumen was therefore to make wines that are both French in style and yet true to their Napa Valley roots.
Acumen winery occupies a prime location in which sky-high real estate values reflect the quality of the terroir. The estate vineyards are located high up in the Atlas Peak appellation. This is widely considered prime territory for Cabernet Sauvignon production. Wine lovers who adore the "king" of grapes can taste Acumen's offerings in a convenient downtown tasting room, which also features an art gallery.
Because the estate is made up of volcanic soils, the grapes have high levels of tannins. Henrik Poulsen, a Danish winemaker who trained at top wineries in Bordeaux, California, and elsewhere, has managed to harness and tame these tannins without compromising their character. Garrett Buckland, a certified organic farmer, is credited with introducing organic farming practices to Atlas Peak. He believes Atlas Peak's longer ripening times, which is the result of daytime temperatures significantly cooler than the Napa Valley below, allow grapes' flavors and aromas to develop more fully.
Acumen wines include:
Peak Sauvignon Blanc
Peak Cabernet Sauvignon
Peak Attelas Cabernet Sauvignon
Peak Edcora Cabernet Sauvignon
Mountainside Sauvignon Blanc
Mountainside Rosé
Mountainside Cabernet Sauvignon
As mentioned, the "Peak" portfolio of wines represents the pinnacle of the vineyard's output. You will notice subtle differences in the produce from the two different vineyards. Furthermore, the "PEAKEasy" tasting room serves champagne from the famous house of Michel Gonet.
Acumen's wines honor the traditions of France while staying true to Atlas Peak's distinctive terrioir. The wines are certified organic and come in two brands — "Peak" (the finest selection) and "Mountainside".
The Process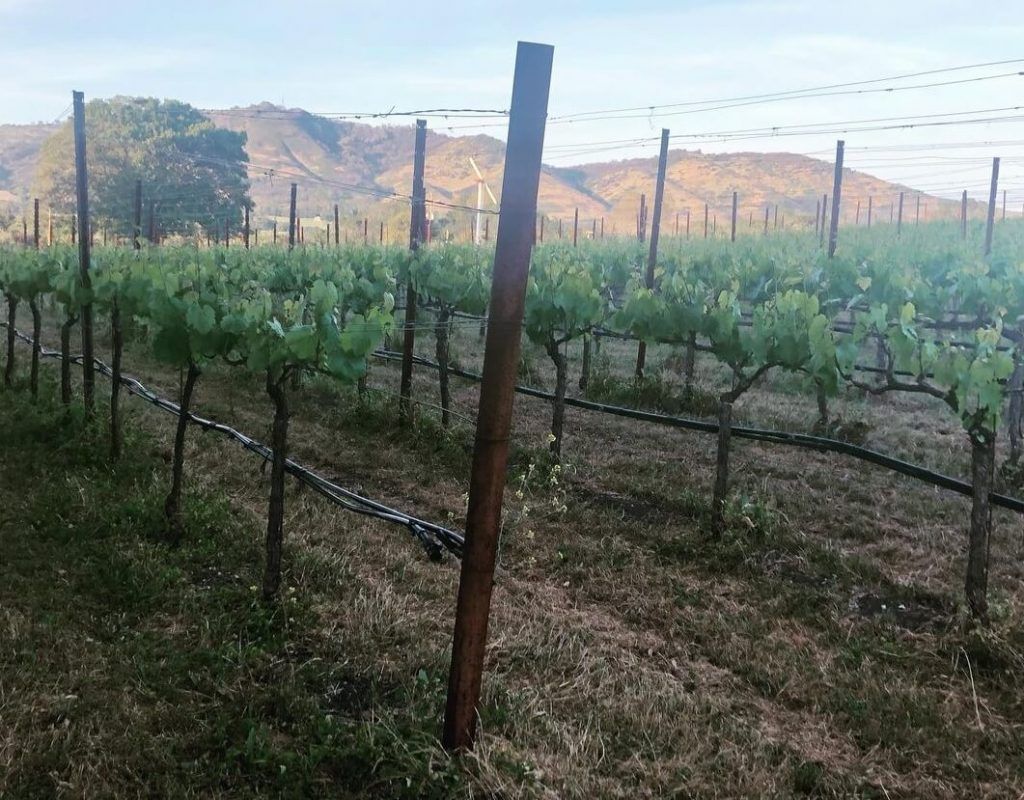 Peak Cabernet Sauvignons are a collector's choice. They spend approximately two years in French oak barrels and then age a further year in-bottle. These wines, which pair easily with food, can improve with age over ten years or more, but they are nevertheless still drinkable immediately.
The ability of Peak wines to enhance a meal is perhaps best illustrated by the Acumen Peak Experience, in which tastings are paired with a charcuterie platter from a nearby restaurant. 
Acumen wines spend two years in French oak barrels. Typically they are then aged a further year in-bottle. They pair effortlessly with food and can continue to develop in-bottle for ten years or more.
Tastings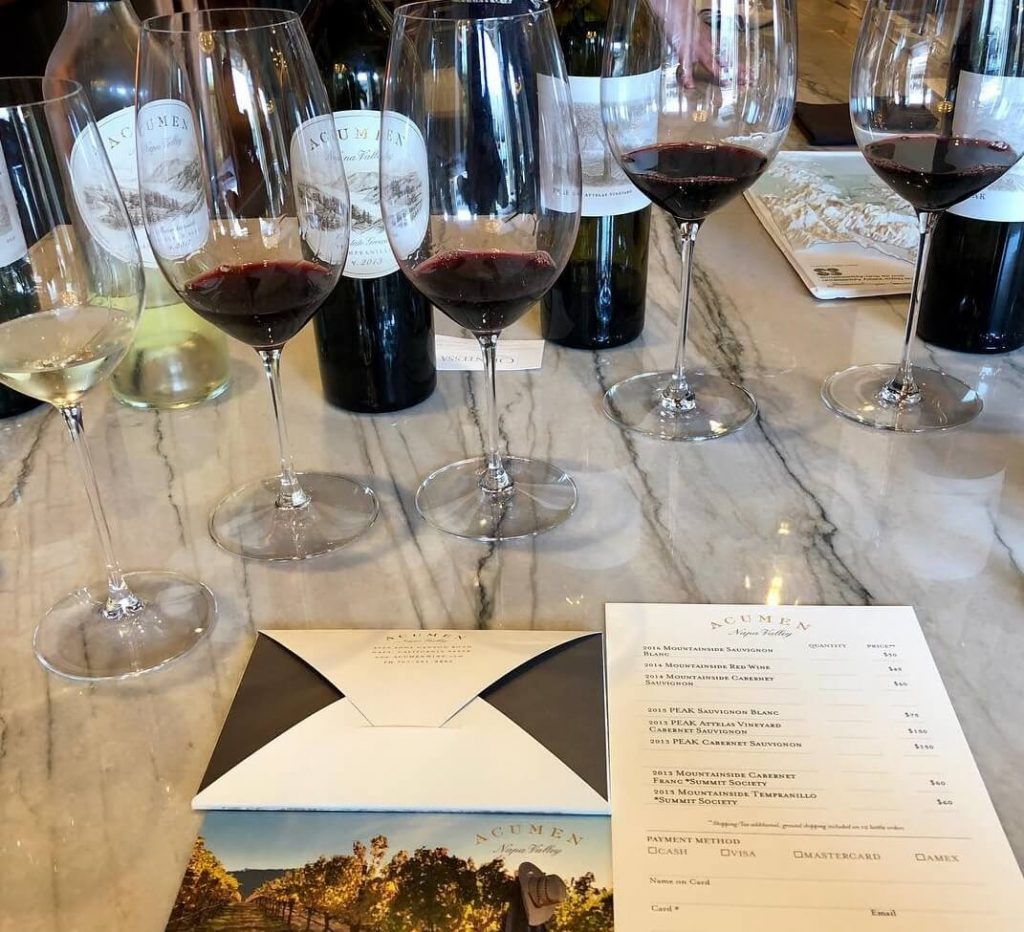 Acumen tastings are centered on the glamorous "Peak Room", which has a nice, secluded feel and an airey, bright atmosphere. The elaborate chandelier is perhaps the most attention-grabbing aspect of the room. Interestingly, it hangs from the ceiling with a ship's rope, and although not always apparent from a single glance, it is in fact made of test tubes. This feature can be credited to Vincent Xeus, an internationally recognized artist, who designed the swank Acumen space.
Walk-ins are welcomed for informal tastings and passers-by are invited to admire the art and Xeus's unique design style. The newest addition to the Acumen estate is an expansive cave, which, as well as being home to the wine barrels, will soon welcome visitors for on-site tastings.
Note that seated tastings do require reservations. The "Acumen Experience" ($55 p/p) features a flight through four of the estate's current wines. The wines on offer vary according to season and the estate's release schedule. Some of the wines from the Peak collection are exclusive to the tasting room.
The "Acumen PEAKEasy" experience is for champagne-lovers and presents bottles sourced from the Michel Gonet family in Epernay, France.
Finally, the "Peak Experience" ($85 p/p) offers the definitive way to soak up the full experience of Acumen's wines. A winery ambassador will guide you through each of the estate's Peak wines with a charcuterie platter to match.
Price range: $$$
What we love: Acumen's winery features tasteful rooms, attentive staff, and a gallery featuring a curated, eye-catching selection of artworks. The wine is, of course, the center of attention and doesn't disappoint.
What we don't love: The Acumen Peak Experience is perhaps the best way to fully appreciate the estate's wines but is currently held just once per day at 3 p.m. from Monday through Thursday. Weekend guests can enjoy the tasting at either 11 a.m. or 3 p.m.
Final rating: 4/5
Acumen wine tastings take place in a tasteful, modern setting. The lower-priced formal tasting features four of the estate's current release wines and costs $55. The Peak experience affords you a winery ambassador who will walk you through the estate's finest offerings at a price of $85.
Key Information
| | |
| --- | --- |
| Address | 1315 First St. Napa, CA 94559 (tasting room) |
| Phone & Email | 707-492-8336 & 707-251-8885, [email protected] & [email protected] |
| Owner | Eric Yuan |
| Winery Location  | Downtown Napa |
| Appellation (AVA) | Atlas Peak |
| Hours | 3-6 p.m. (Monday through Thursday) and 12-6 p.m. (Friday through Sunday) |
| Tastings | $55 for the Acumen Experience and $85 for the Peak Experience |
| Tours | N/A |
| Wines | Cabernet Sauvignon, Sauvignon Blanc, Rosé |
| Characteristics | Organic mountain-grown Cabernet Sauvignon, Bordeaux-style blend |
| Winemaker | Henrik Poulsen |
| Annual Production | 5,000 cases / 30,000 bottles on a 116-acre estate |
| More Nearby | Fuller Park, Oxbow Commons, Napa walking tours |
| Other Attractions | The on-site gallery with contemporary art exhibits |
| Tastings | Yes (See all) |
| Bottles/Cases Available to Buy | Yes (See all) |
| Organic | Yes (See all) |
FAQ
Does Acumen offer a wine club?
Yes! The "Red Diamond Club" offers a 20% discount on shipments. Members are treated to one case, three times per year (February, April, and October). You'll also enjoy complimentary tastings for yourself and five guests. Certain releases feature member-only access (e.g. Rosé magnum in May and Peak magnum in November). Furthermore, you'll receive invitations to the paella party in the vineyard and "sneak peek" barrel tastings. Find more information on Acumen's website.
Does Acumen host private events?
Yes. The downtown wine gallery is available for large cocktail receptions and intimate dinners alike. Receptions can host up to 200 guests but the venue is equally suited to private dinners and corporate meetings. Call (707) 492-8336 for more information.
What dining options are there nearby?
You are quite simply spoiled for choice in this area of Downtown. Cole's Chop House offers sumptuous albeit pricey steaks. La Taberna is a wonderful and reasonably-priced option for tapas. Meanwhile, Hog Island Oyster Co. is a must for seafood fanatics.
Video